Pennrose Taps Carmen Hendrickson as Vice President of Operations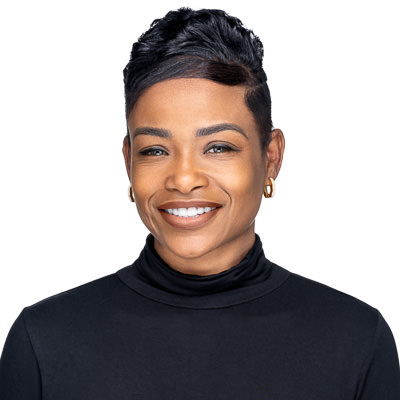 Hendrickson to lead growing management portfolio in New England, New York, and New Jersey
Pennrose announced the appointment of Carmen Hendrickson as vice president of operations. In her role, Hendrickson will oversee Pennrose's management portfolio in the New England, New York, and Northern New Jersey regions.
"One of the key pillars of Pennrose's strategic plan is positioning the organization well for future growth, and we are thrilled to expand our property management team in an area growing rapidly," said Mark Dambly, chief executive officer of Pennrose. "With demonstrated success in affordable housing, property development, and facilitating scalable business growth, Carmen will be a tremendous asset to our team."
"As Pennrose continues to expand throughout New England and the northeast, I'm proud to join an organization stiving towards its mission of providing transformative housing," said Hendrickson. "I looked forward to working with the development and property management teams at Pennrose to help meet the needs of local neighborhoods and provide a superb living experience for residents." 
Hendrickson brings nearly 15 years of experience in property management including all aspects of affordable housing, market rate, and retail. Most recently, she served as vice president of affordable housing for Phipps Housing Services in New York, where she oversaw compliance managers, leasing coordinators, and property managers to ensure the financial health of the organization, maximize occupancy and lease up rates, foster positive resident relations, and ensure compliance. She also previously held property management positions with The Moinian Group, The Michaels Organization, and Smith & Green.
"We have a robust development pipeline throughout Connecticut, Massachusetts, and Rhode Island, and we are excited to bring Carmen on to help ensure our communities and residents continue to thrive," said Charlie Adams, regional vice president of New England.
"As New York faces an extreme housing affordability crisis, having dedicated, creative developers and property managers has never been more important. I look forward to working closely with Carmen as we continue to meet the demand for high-quality, inclusive affordable housing," added Dylan Salmons, regional vice president of New York.   
Hendrickson earned her bachelor's degree in criminal justice from CUNY and her MBA in community economic development from Southern New Hampshire University. She also has certifications in Certified Professional Occupancy (CPO) and Certified Credit Compliance Specialist (C3P).