Pennrose Names Zachary Cavender as Regional Vice President of Texas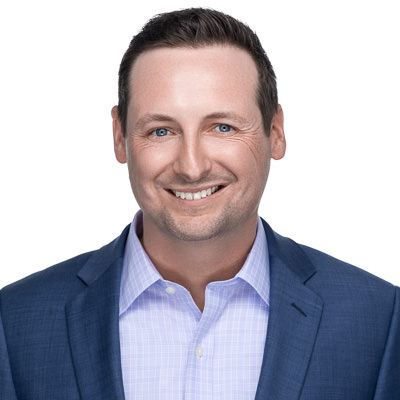 Cavender to help expand Pennrose's affordable housing portfolio across the state
Pennrose is pleased to announce the addition of Zachary Cavender as regional vice president of Texas, based in Pennrose's regional headquarters in Houston. With more than a decade of affordable, multifamily, and mixed-use development experience, Zachary will lead the company's development activities and oversee the continued growth of Pennrose's development pipeline in the state.
In his role as regional vice president, Zachary is responsible for all aspects of the real estate development process from initial conception through construction, to lease-up and stabilized occupancy or sale. The announcement reflects Pennrose's commitment to meeting the need for high-quality affordable housing in the state, where the National Low Income Housing Coalition reports a shortage of more than 670,000 affordable rental homes.
"Zachary's local roots and experience in every facet of the affordable housing development process make him a great addition to our collaborative team," said Tom Anderson, senior vice president of development with Pennrose. "Texas is experiencing unprecedented growth, and we are excited to welcome Zachary as we work towards meeting the pressing demand for quality, affordable housing."
Prior to joining Pennrose, Zachary served as principal of Cavender Development and as vice president of the Mark-Dana Corporation, where he specialized in the development, construction, and management of affordable housing multifamily projects in Texas and Virginia, and worked closely with state and local government officials to secure affordable housing financing. He held various roles with the Mark-Dana Corporation since joining the organization in 2012.
"I've spent the last decade of my career committed to creating more opportunities for everyday working individuals and families to have access to affordable housing," added Zachary. "Pennrose has a reputation for transforming lives and communities through thoughtful real estate development, and I look forward to continuing this mission in Texas."
Pennrose recently completed the development of Patriot Place in El Paso. The $29 million-dollar community delivered 110 brand new, affordable housing apartments for low-income individuals and families near El Paso Community College's Northeast Campus.
Zachary earned his B.S. in political science from the University of Houston and his M.B.A, with a certificate in real estate, from University of Houston's C.T. Bauer College of Business.