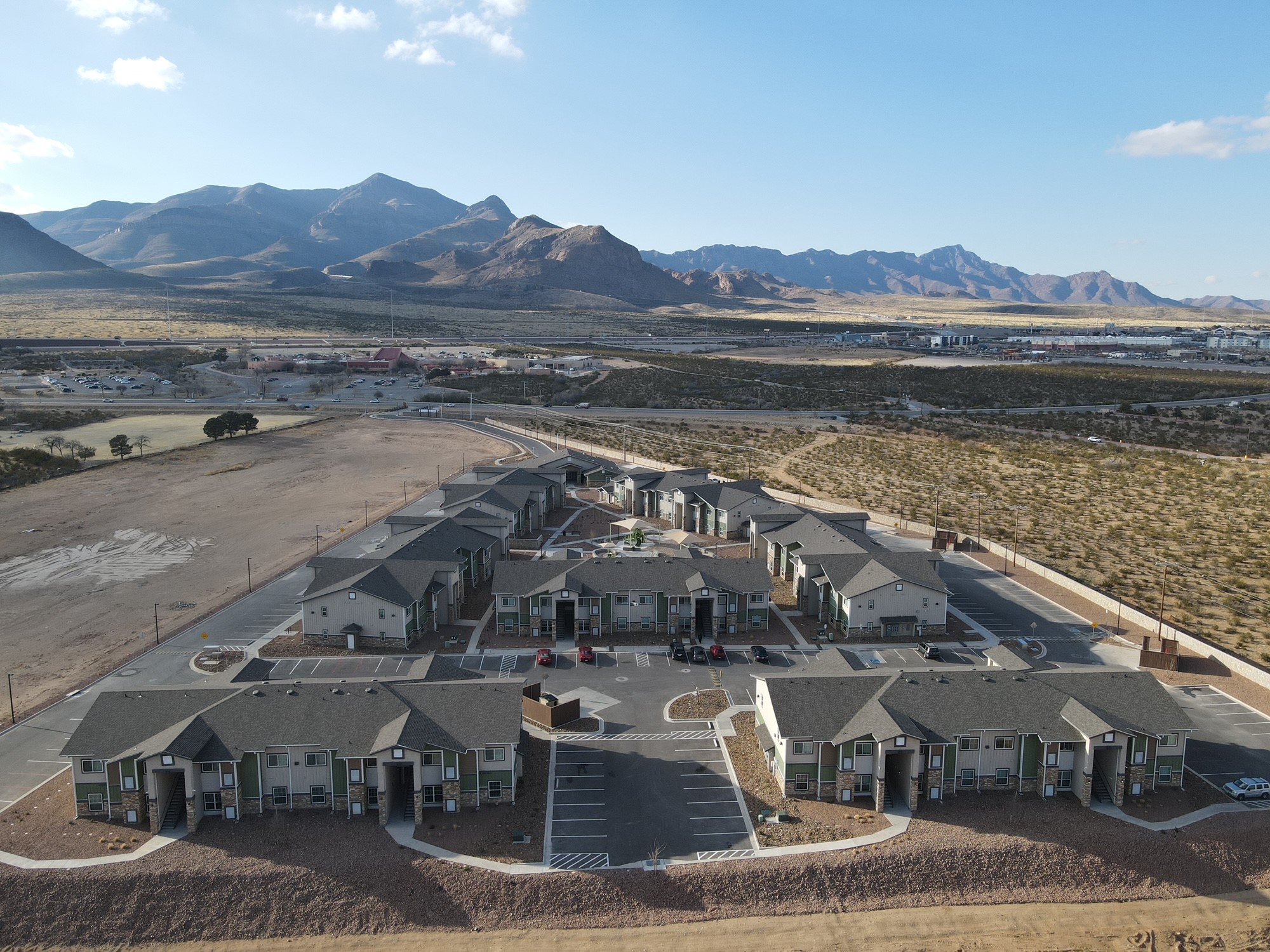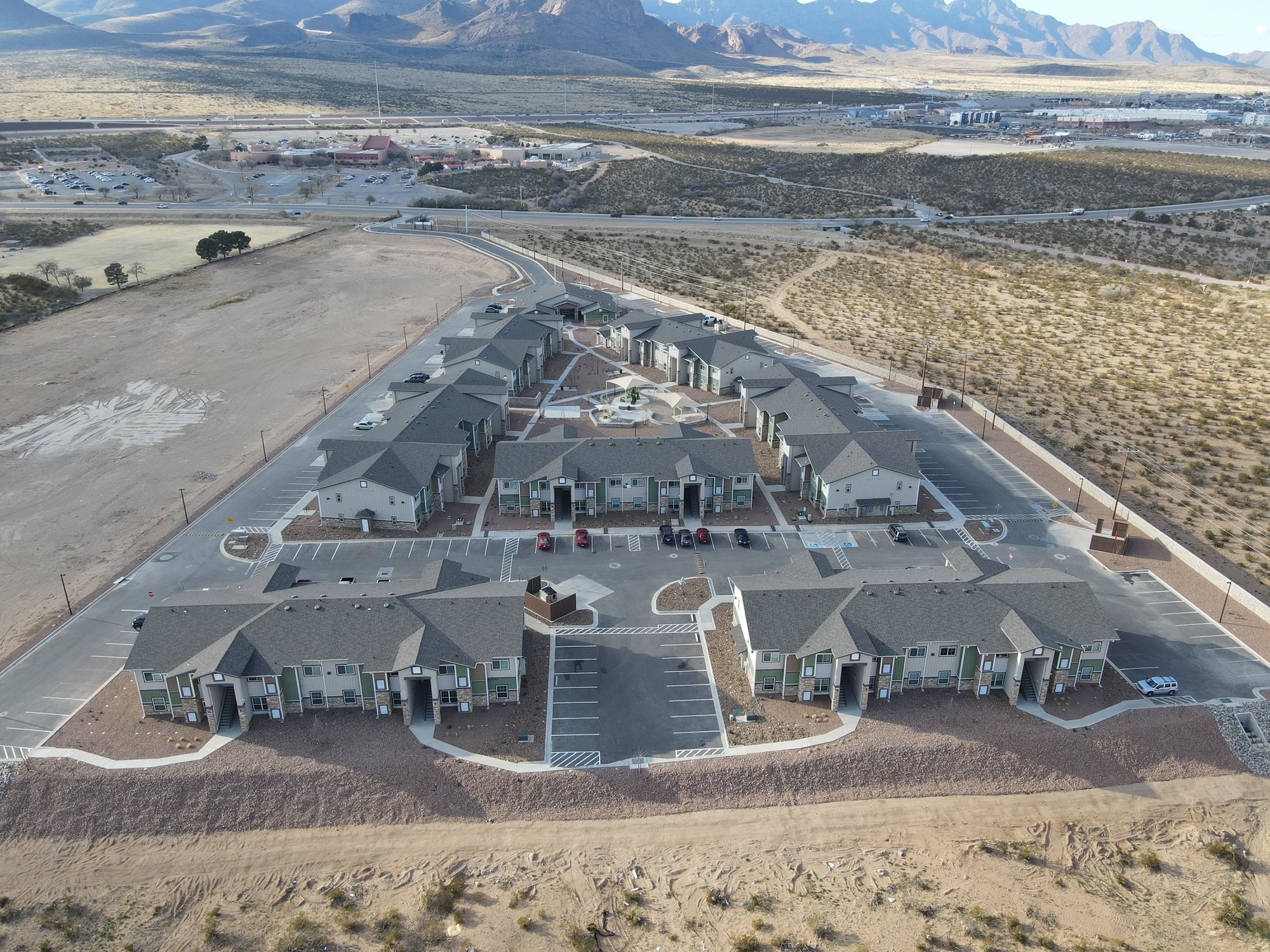 Pennrose worked in partnership with Housing Opportunites Management Enterprieses (F/K/A Housing Authority of the City of El Paso) to develop Patriot Place Apartments, which includes 110 new units with one-, two- and three-bedroom apartments available for low-income families and individuals. The community is located on land owned by HOME near El Paso Community College's Northeast Campus and Sue Young Park.
HOME has been investing in sites throughout El Paso to ensure residents have access to outdoor recreation, job opportunities, good schools, and other resources. Patriot Place is conveniently located near the college campus and public park, and residents have access to nearby stores, restaurants, offices, and public transportation. Sue Young Park has a splash pad and other activities for children and the development also includes ample green space. There is walking paths and a canopied playground for the children living in the community. Residents can also enjoy views of the Franklin Mountains from the development.
Residents also enjoy a number of high-quality building amenities, including Energy Star dishwashers and refrigerators, central air conditioning/heating, ceramic tile bathrooms, luxury vinyl flooring, cable/internet access, mini-blind window treatments, and stucco/stone on the exterior of the buildings. In addition to management and maintenance space, the community building includes a large community room with a kitchenette.
Patriot Place is another development in HOME's successful Rental Assistance Demonstration (RAD) revitalization efforts in the region. Other funding sources for the project include tax credit equity from RBC Capital Markets, construction and permanent debt from PNC Bank, and capital funds from HOME.
Patriot Place closed in Spring of 2021 and completed construction in the Fall of 2022.