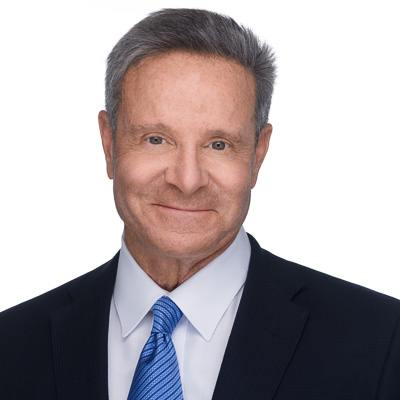 Richard K. Barnhart
Executive Chairman of the Board
Richard K. Barnhart is Executive Chairman of Pennrose, one of the nation's largest producers of mixed-use and mixed-income multifamily housing. Richard provides leadership and oversight to the more than 400 Pennrose employees that support the enterprise's real estate development and property management activities. Richard's planning, development, financial management, and implementation expertise provide solid direction and guidance for successful completion of each real estate development Pennrose undertakes. He is particularly adept with projects involving intricate public-private partnerships.
Richard began his career at Pennrose in 1985, as co-owner and president of its development company. Under his leadership, Pennrose has demonstrated exceptional development execution with large, award-winning mixed-use developments. Richard has initiated and fostered numerous ongoing relationships with nonprofits, and he actively seeks ways to engage community members in participatory development processes.
Pennrose has completed more than 350 developments totaling over 27,000 units and encompassing nearly $5 billion in total development costs. Pennrose today has more than $2 billion of work under construction.
Under his leadership, Pennrose has been recognized for development and management expertise, including receiving Charles L. Edson Tax Credit Excellence awards on six separate occasions. Pennrose has been recognized three years in a row as a Best Places to Work by the Philadelphia Business Journal.
In addition to his development activities, Richard is a nationally recognized speaker on real estate finance and development and has testified before the United States Senate on housing issues. In 2012, he was recognized nationally by Multi-Housing News, as its Executive of the Year.
Beyond his business activities, Richard participates in numerous charitable and community activities.
Mr. Barnhart received a Bachelor of Science degree in real estate and insurance from Pennsylvania State University.