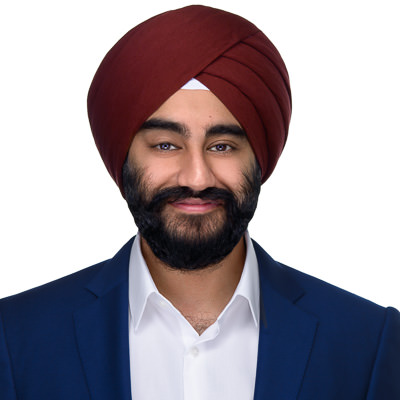 Harishan Lamba
Senior Developer
As Senior Developer, Harishan Lamba is responsible for the success of affordable, mixed-income, and mixed-use real estate development projects from inception to ownership. He oversees and orchestrates the completion of multiple projects in various stages of development while leading an in-house team and managing external relationships with key partners, financiers, architects, engineers, and contractors. Harishan has worked on two of the largest development projects in the company's history and is focused on New Jersey.
Harishan joined Pennrose in 2017 as an Associate Developer. At that time, he supported the Pennrose Executive Chairman in all aspects of development for the New Brunswick Performing Arts Center (NBPAC), a 23-story world-class facility encompassing two state-of-the-art theaters, rehearsal space, a ballet studio, a 344-space parking garage, 207 mixed-income residential units, and over 30,000 SF of office space. This public-private partnership featured a complex array of funding sources with over 20 financing partners, involving three tax credit programs and four bonds, totaling $172 million.
Harishan was promoted to Developer in 2018. In that role, he closed on affordable housing developments comprising 269 units and totaling over $75 million including Herndon Square Senior in Atlanta, GA and Truman Square in Edison, NJ, which provides 172 units of affordable housing for families, veterans, and the formerly homeless. Harishan was promoted to Senior Developer in January 2023.
Before joining Pennrose, Harishan worked for prominent affordable housing developers in Cincinnati, Ohio and New York, New York. In his previous roles, he was instrumental in the acquisition and development of over 1,000 units of affordable and market rate housing.
Harishan earned a Bachelor of Business Administration in Marketing and Real Estate from the University of Cincinnati and a Master of Business Administration in Finance from the Fordham Gabelli School of Business.