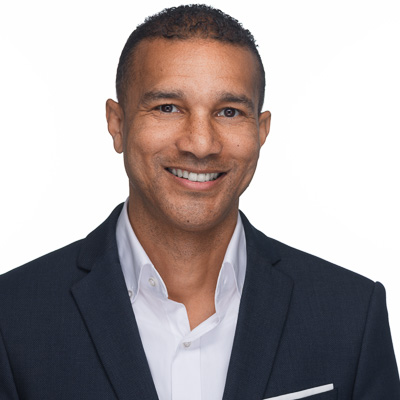 Amon Martin, III
Regional Vice President, Southeast
As Regional Vice President, Amon Martin is responsible for the execution and continued growth of Pennrose's development pipeline including all aspects of the real estate development process from initial conception through construction, to lease-up and stabilized occupancy or sale within the Southeast area. Amon joined Pennrose, LLC in 2016 as Senior Developer. Amon brings with him over 20-years of progressive experience in market-rate and affordable apartments, small-scale and large; multi-family and senior conventionally financed or with public financing. He is a real estate professional with notable success within the areas of design, development, financing, underwriting, master planning, management/operations, land swaps, infrastructure improvements, demolition, construction, and acquisitions.
Prior to Pennrose, Amon was Senior Development Director with Integral Group, LLC where he contributed to growth and new business development and was charged with mixed-income/mixed-use developments in the Southeast. He also worked at The Shelter Group, located in Baltimore, where he led the development of affordable/market-rate multifamily and senior housing in the Mid-Atlantic.
Amon attended the United States Air Force Academy where he earned a Bachelor of Science degree in Operations Research. He also attended the University of Maryland School of Public Affairs where he earned a Master's in Public Management with a concentration in Public Sector Financial Management.