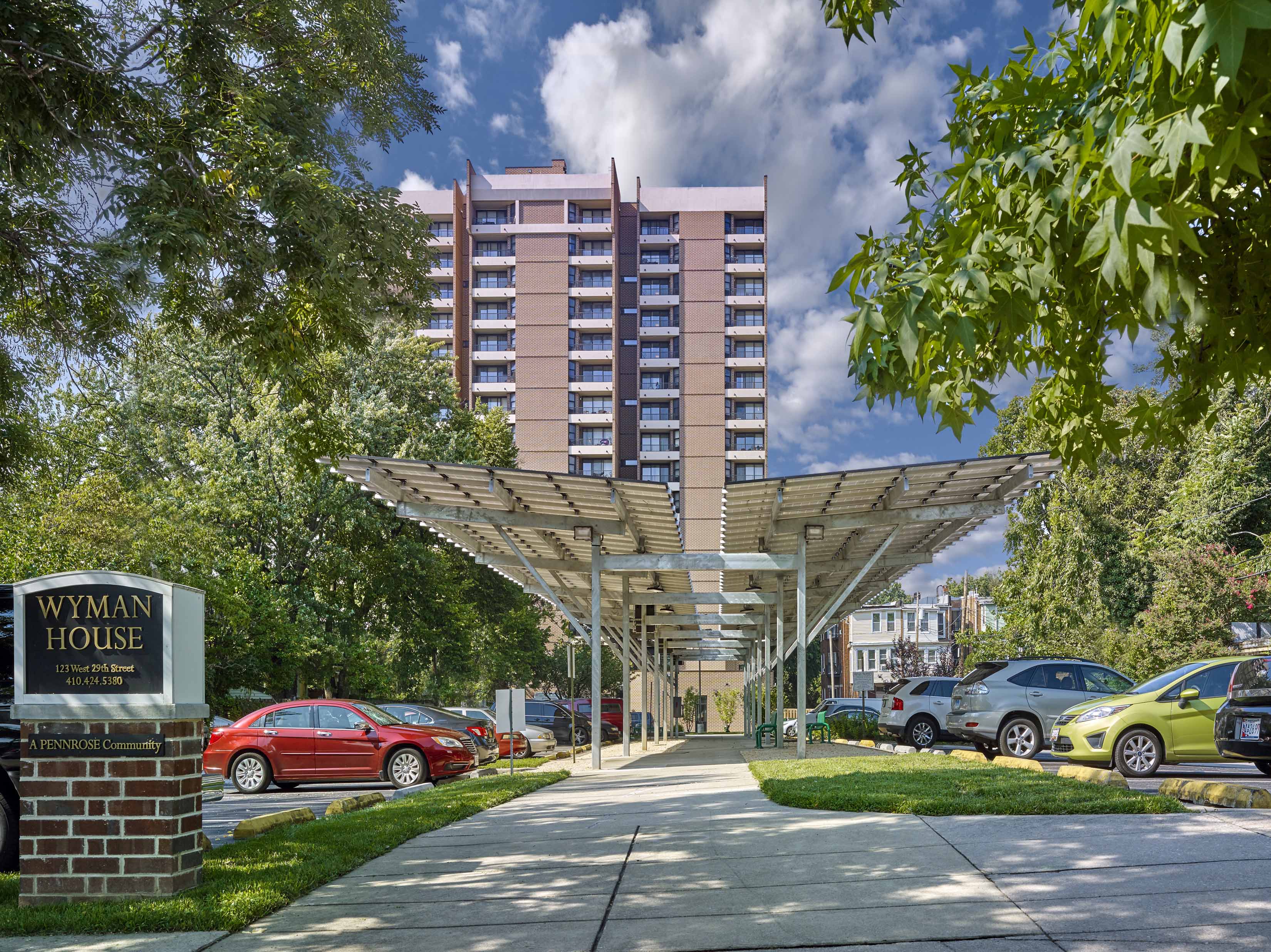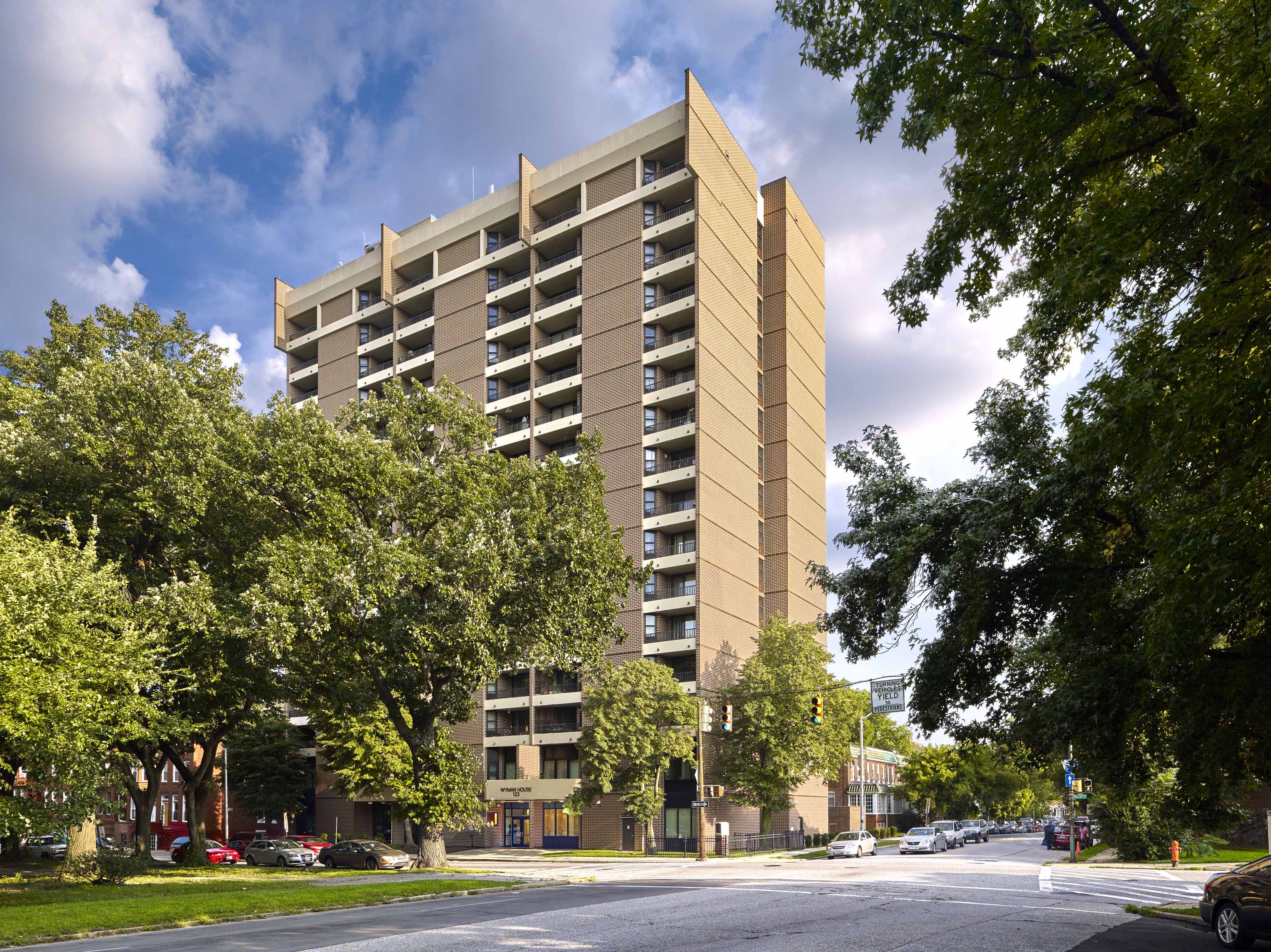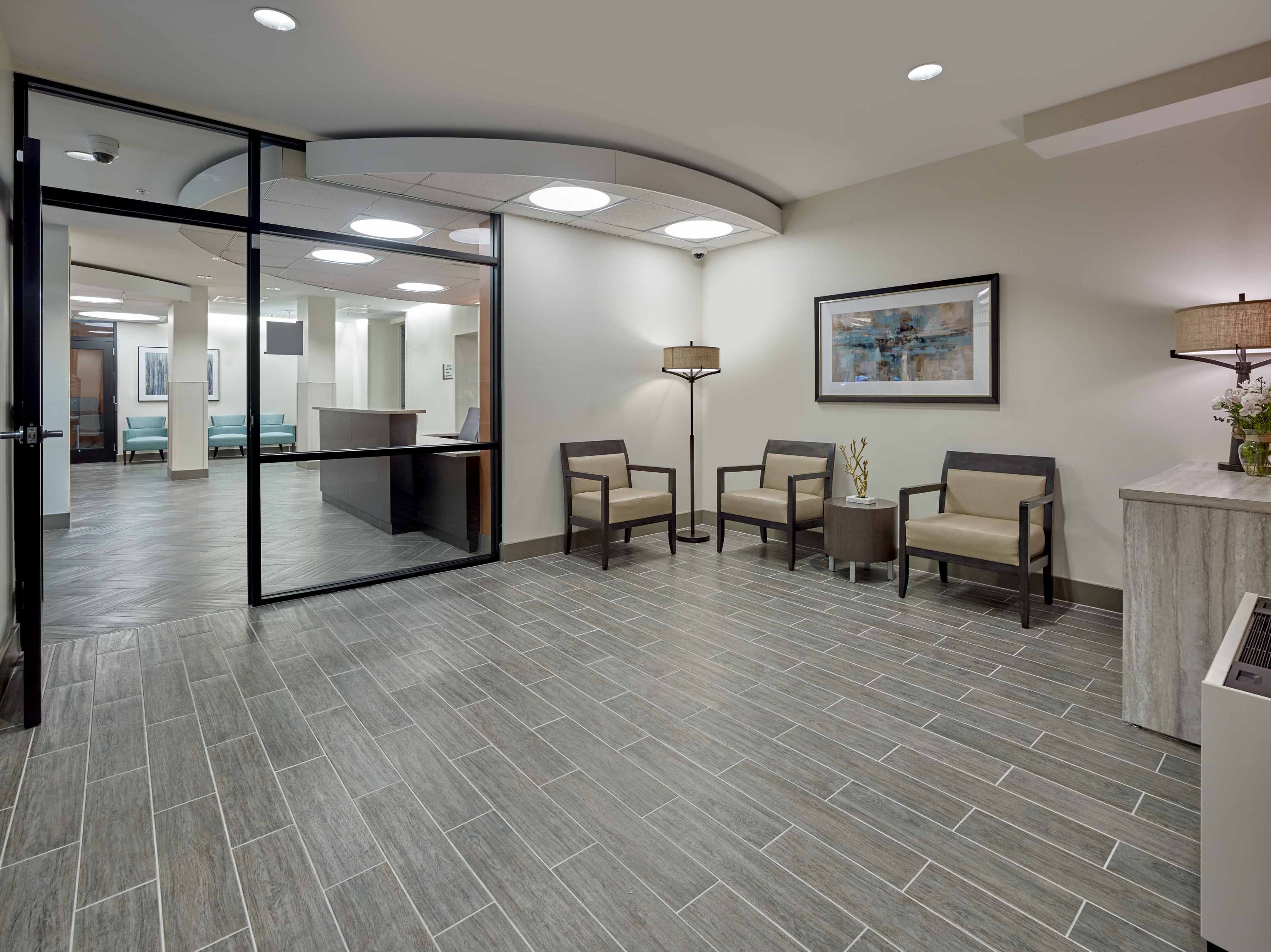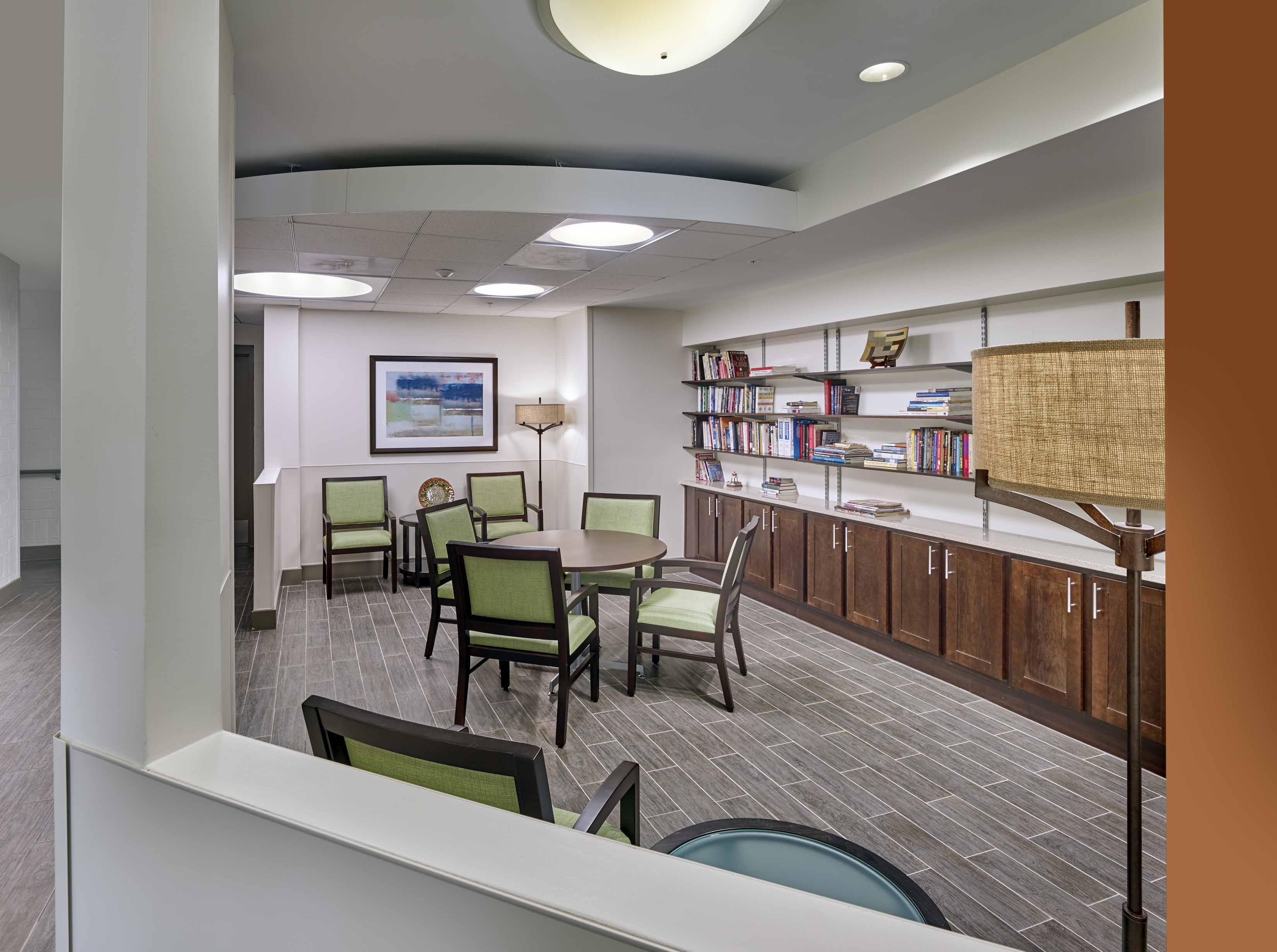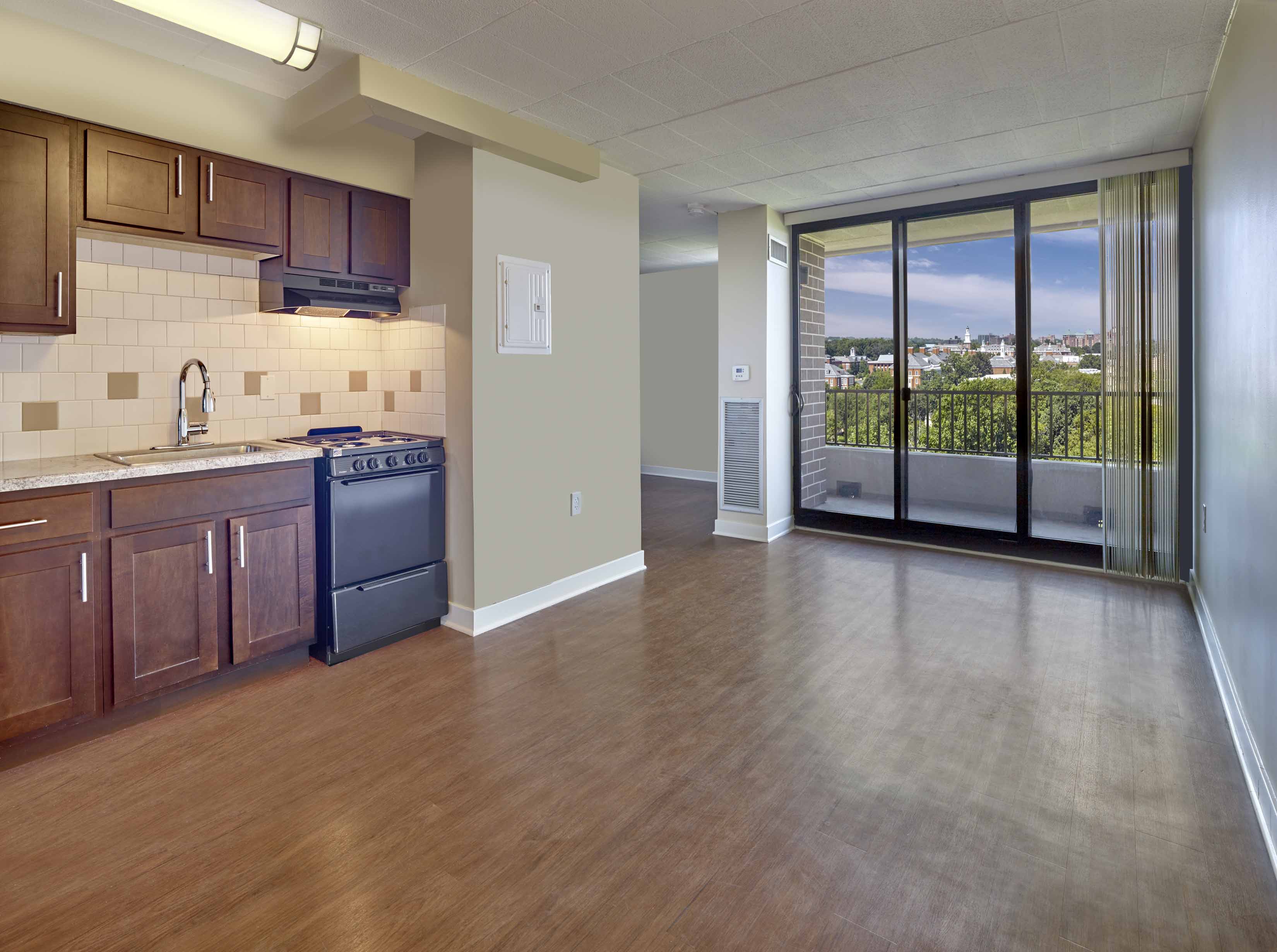 Wyman House was a tenant-in-place rehabilitation of an existing 16-story, 168-unit apartment tower located in the Charles Village neighborhood of Baltimore City, Maryland. The building was originally constructed between 1972 and 1974 as a public housing tower and has been owned by the Housing Authority of Baltimore City (HABC) since its opening in 1974. In partnership with HABC, 168 public housing units were converted through RAD, to project-based Section 8 rental assistance units. An additional seven (7) units were funded through LIHTC's, bringing the unit count to 175 total units.
Attractively located just blocks away from the Baltimore Museum of Art and across the street from Wyman Park Dell, this aging public housing building is an important structure to maintain residential affordability in the changing Charles Village Neighborhood. The building serves a mixed population of both senior residents and non-elderly disabled persons.
Working closely to meet the resident's wants and needs, the rehabilitation scope included seven new UFAS units, remodeled bathrooms and kitchens in all existing units, an added computer room and fitness room, two redesigned community rooms, new tenant council, and management offices, as well as a new outdoor roof patio accessed through community space on the second floor.
Completed in March 2017, this $31.6 million rehabilitation project was funded through both public and private sources, including Rental Housing Funds from the Department of Housing and Community Development in the State of Maryland, a seller-take back mortgage agreement with the Housing Authority of Baltimore City, tax-exempt bond proceeds, and investor equity.
Already in a prime location, this important senior facility offers towering views of Baltimore and is situated across the street from the Wyman Park Dell. Wyman House offers residents close access to shopping, dining, the Baltimore Museum of Art, MedStar Union Memorial, doctors, and entertainment. Preserving this building for future generations was paramount in Pennrose and HABC's plan.
The tenant-in-place rehabilitation was undertaken in phases to ensure the least amount of disruption to residents' daily routines. The full interior renovation provided a complement of apartment and community amenities, including fitness center, community room, renovated lobby, and modern kitchens with refrigerator and range.