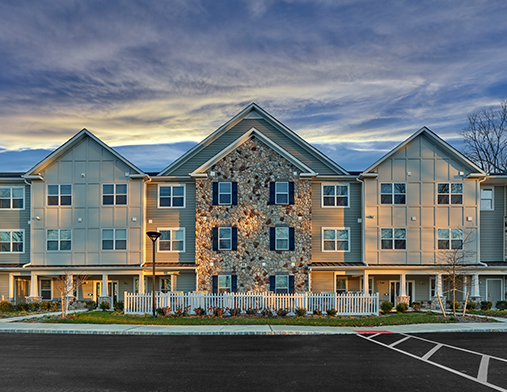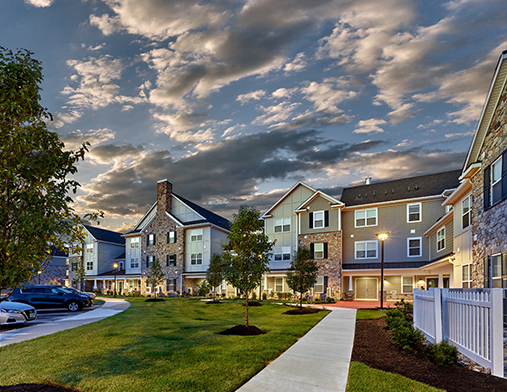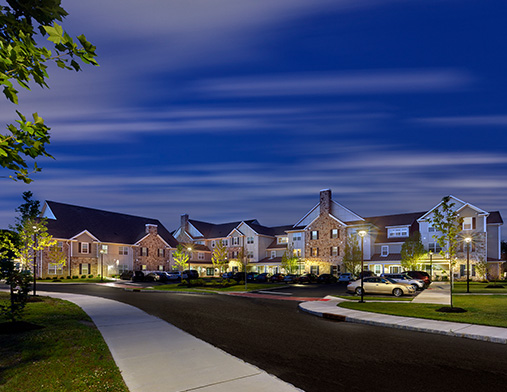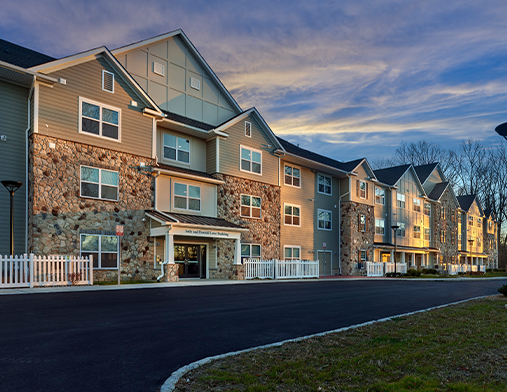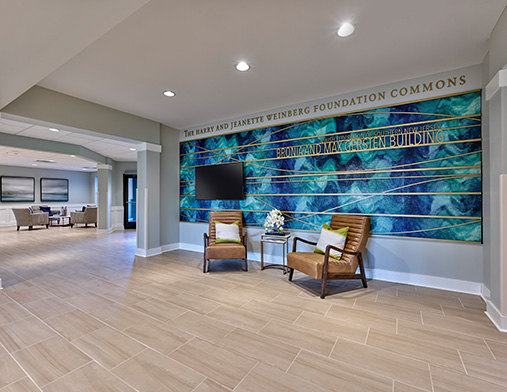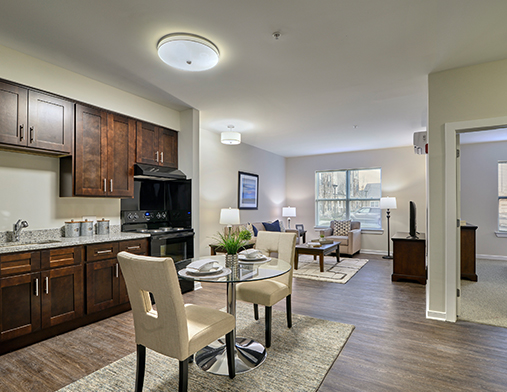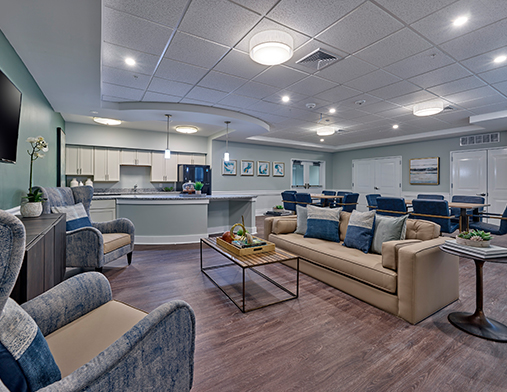 Weinberg Commons is a partnership between Pennrose and the Jewish Federation of South New Jersey (JFED) to develop 160 units of new affordable rental housing for seniors and households with developmental disabilities. The development is split into two phases, with each phase containing 80 units. In each phase 63 units are set aside for tenants aged 55 and older, and the remaining 16 units are designated for adults with developmental disabilities. These 16 units are grouped into four congregate living facilities, each containing four 1-bedroom units. Each congregate living facility contains a large shared common space where access to services can be provided in a safe and open setting.
All units in the project will be set at or below 60% of Area Median Income (AMI) for Camden County. 40% of the units are set at 50% AMI, which will include 10% of the units set at or below 30% of AMI. The 16 units for adults with developmental disabilities will be supported by rental subsidy vouchers provided by the Department of Human Services Division of Developmental Disabilities.
There is a very high demand for high-quality housing options for older adults that offers health and social services geared towards aging but at an affordable price. According to census data, over 30% of Cherry Hill's community is over the age of 55, with over 17% of the population over the age of 65. Of the 31,000 available housing options in Township, only 15% is available for rental. A much smaller percentage of those rental units are affordable. In addition, much of the affordable and/or senior housing that is currently available in Cherry Hill is not easily accessible for those with physical disabilities. Some older adults can't accomplish simple things that we all take for granted, like grasping a doorknob or opening a kitchen cabinet. Still others may live alone and would benefit from living in a community with their peers that provides stimulation and activity. This project will provide a much-needed option for area residents looking to age in place in the community they may have always called home.
The Township of Cherry Hill has also committed its support to Weinberg Commons. By placing this project in its Housing Element Plan and securing COAH credit for the Township, Cherry Hill has committed to providing approximately $1 million of its Affordable Housing Trust Funds to the project.
Financing for the first phase of the project consisted of a conventional mortgage from Bank of America, Township of Cherry Hill Affordable Housing Trust Funds, Camden County HOME funds, Federal Home Loan Bank Affordable Housing Program funds, grant funds from the Weinberg Foundation, a loan from the Jewish Federation of Southern New Jersey and equity from the sale of Low-Income Housing Tax Credits (LIHTC).