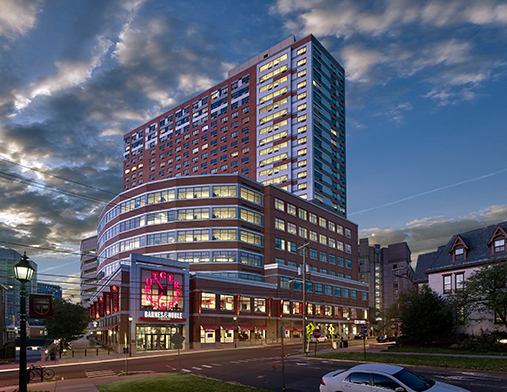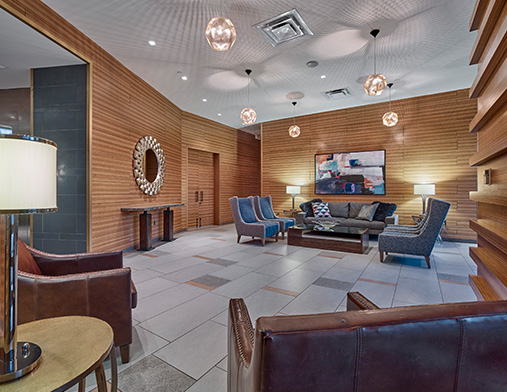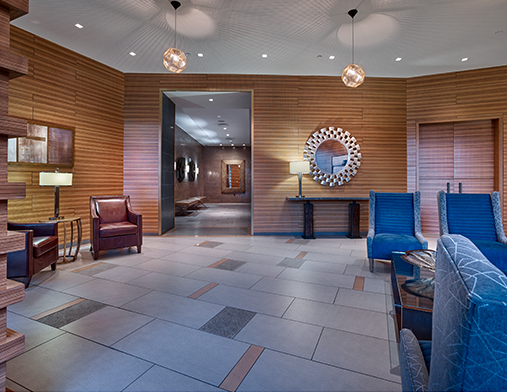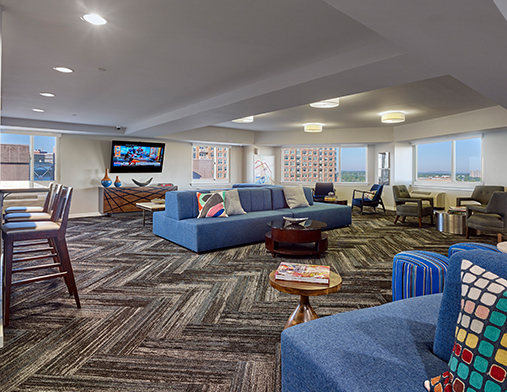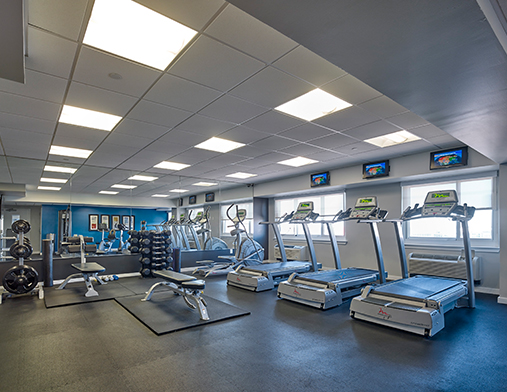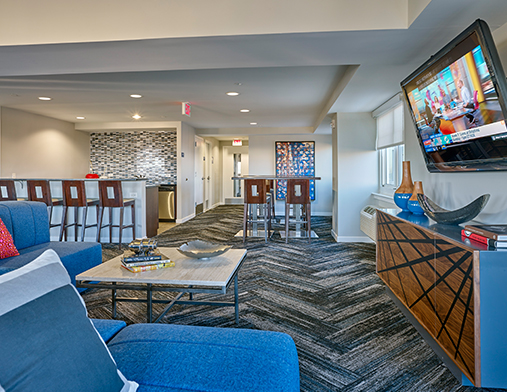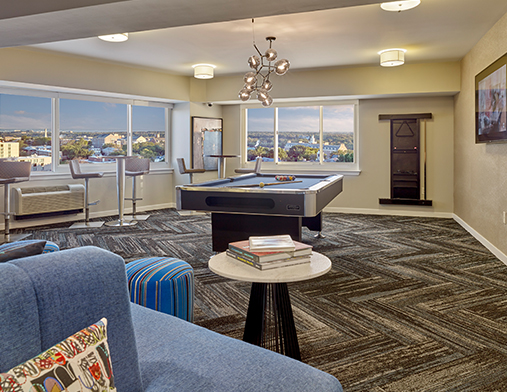 Gateway Transit Village/The Vue is a 23-story, award-winning, mixed-use development located at 100 Somerset Street in New Brunswick, NJ. The building is directly adjacent to the New Brunswick train station and across the street from the main campus of Rutgers, The State University of New Jersey, ideally situated in downtown New Brunswick at the nexus of transportation, employment, arts, and education in Central New Jersey. The project, which was done in partnership with New Brunswick Development Corporation (DEVCO) and the New Brunswick Parking Authority, serves as the gateway to both downtown New Brunswick and Rutgers, further energizing the city's core, which already includes a variety of high end retail stores and restaurants as well as a large number of major employers, including Rutgers, Robert Wood Johnson Hospital, Johnson & Johnson (world headquarters), and many others.
The Vue, the residential component, which takes up floors 9 through 23, includes 150 luxury rental homes (25% Affordable), and 42 penthouse condominium homes occupying the top three floors. One- and two-bedroom condominium homes at The Vue range in size from 773 to 1,216 square feet of living space and were originally priced from $320,000. The Vue also offers a mix of one- and two-bedroom rental homes with myriad upscale features.
In addition to the 150 luxury rental residences and 42 Penthouse condominiums located on the upper floors, the building also features 57,000 square feet of retail space in its first two stories, including a full-scale Barnes & Noble book store that also serves as the Rutgers University Book Store, a restaurant, and a Starbucks. There is also 58,000 square feet of commercial office space located on floors three through seven, and a 664-space parking garage. Additional commercial space already secured at the building includes offices for the New Brunswick Parking Authority.
To keep the area active and vibrant, the building also offers public enhancements like community gathering spaces within the Barnes & Noble, a large iconic clock spelling out R-U-T-G-E-R-S adorning the main facade of the building and a park-like elevated promenade adjacent to the building. The walkway is large enough for public gatherings and also offers direct and convenient access to mass transit for local residents.