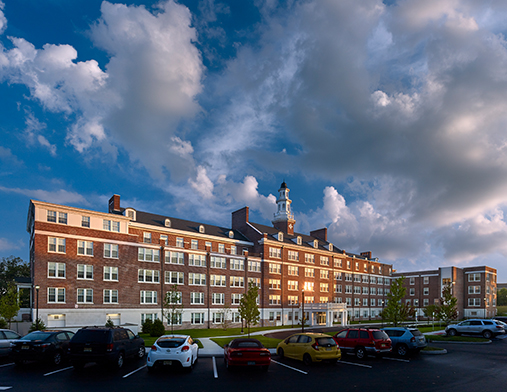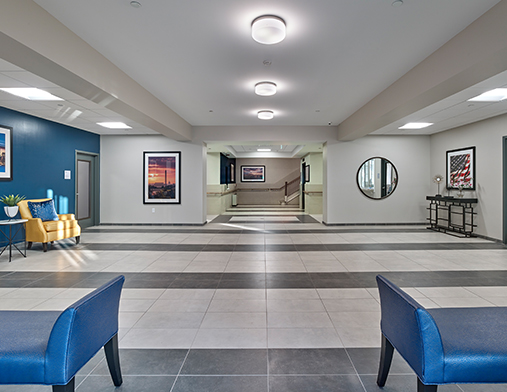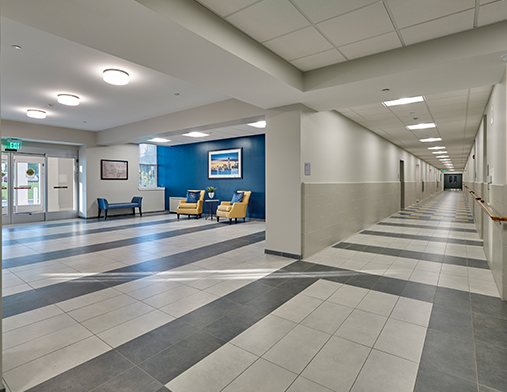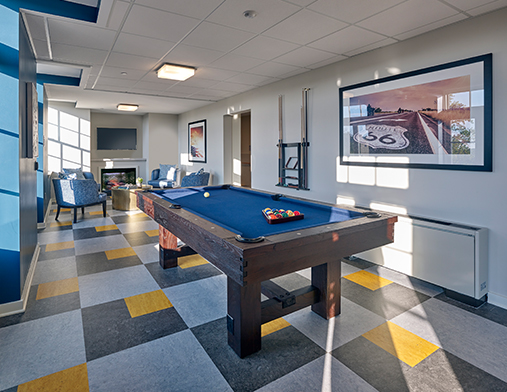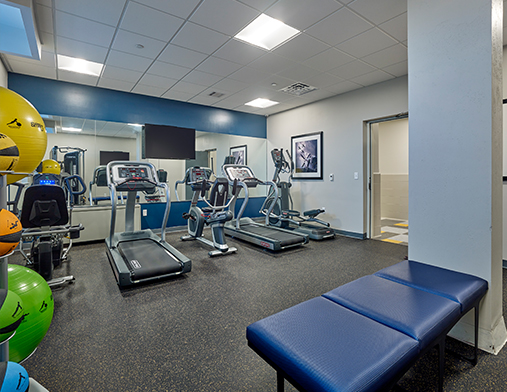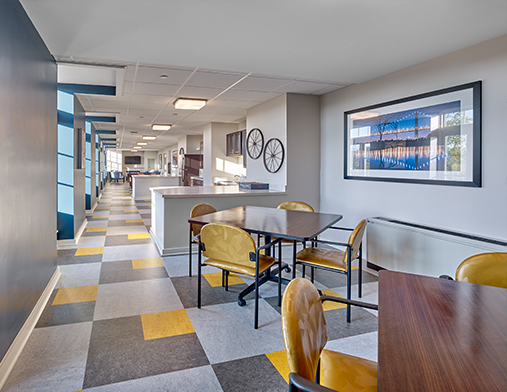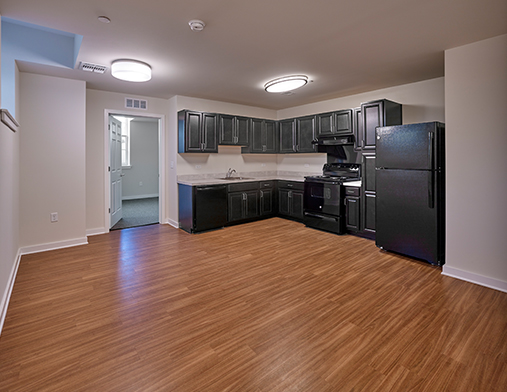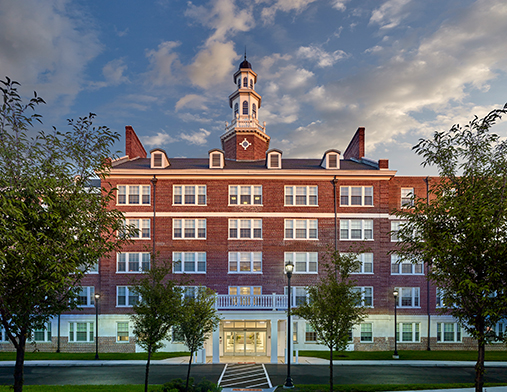 For seventy-five years, Roosevelt Hospital provided Health Services to the residents of Middlesex County, NJ. The hospital admitted its first patients on March 8, 1937, as a state of the art Tuberculosis Hospital. It was built on 11 acres of rural land adjacent to the also new Roosevelt County Park in Raritan Township, later to become Edison Township. Funding for the Depression-Era Colonial Style structure was provided through the Federal Public Works Administration. In 1978, a new annex was built at the west end to provide modern support facilities and offices. In 1982 a six-story, 250-bed addition for long-term care was constructed.
In recent years, the facility became obsolete and portions of the building were decommissioned. Other skilled nursing facilities were built within the County to provide a new home for these services. All residents of Roosevelt Hospital had been relocated to these facilities. The hospital sat vacant for nearly twenty years.
Pennrose worked with Middlesex County to redevelop Roosevelt Hospital. The non-historic 1978 and 1982 additions were demolished and the original 1937 hospital was renovated into 85 affordable housing rental apartments for seniors 62 years and older. The original building contains 74 one-bedroom and 11 two-bedroom units. Of these units, five units are reserved for homeless households, and 22 units have a veterans preference. These categories are not mutually exclusive, so a particular unit may qualify under more than one category.
The development also includes an on-site management office, community room, fitness room, common laundry rooms, a resident site superintendent, security cameras and entry systems, an outdoor patio, and gardening area. The units have Energy Star appliances, carpeted bedrooms, tiled bathrooms, high speed internet access, and air conditioning. All units were funded through Low Income Housing Tax Credits (LIHTC).