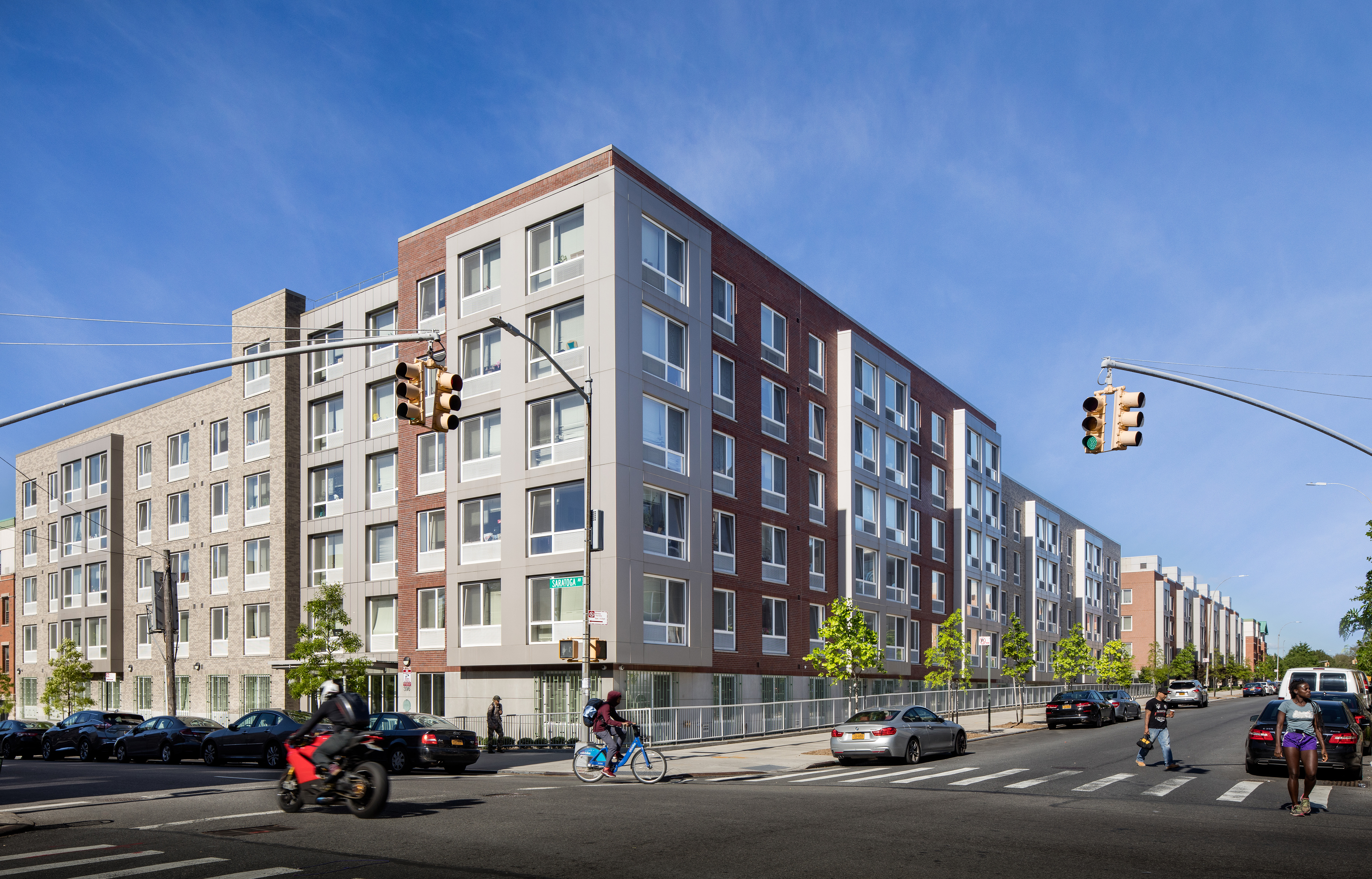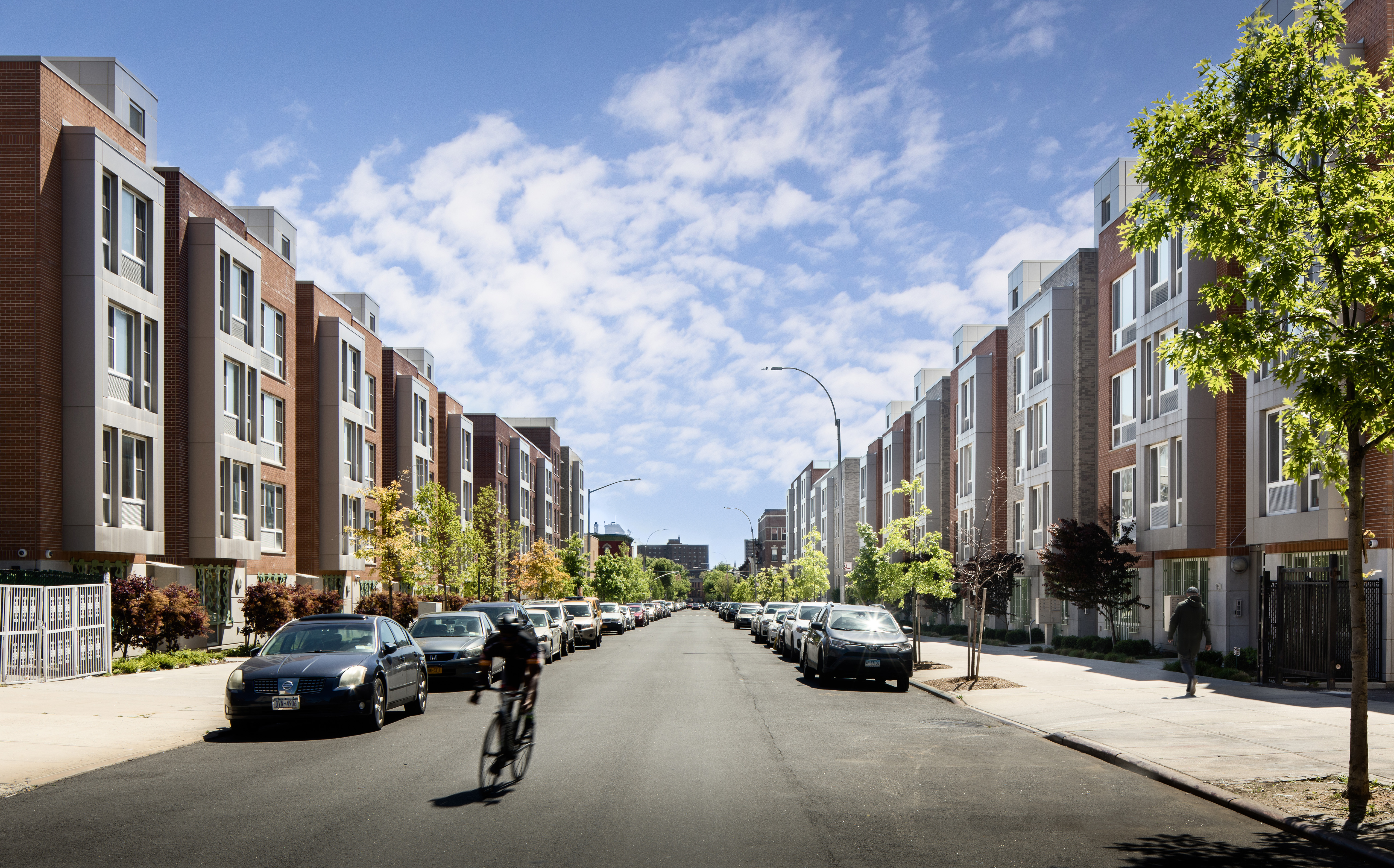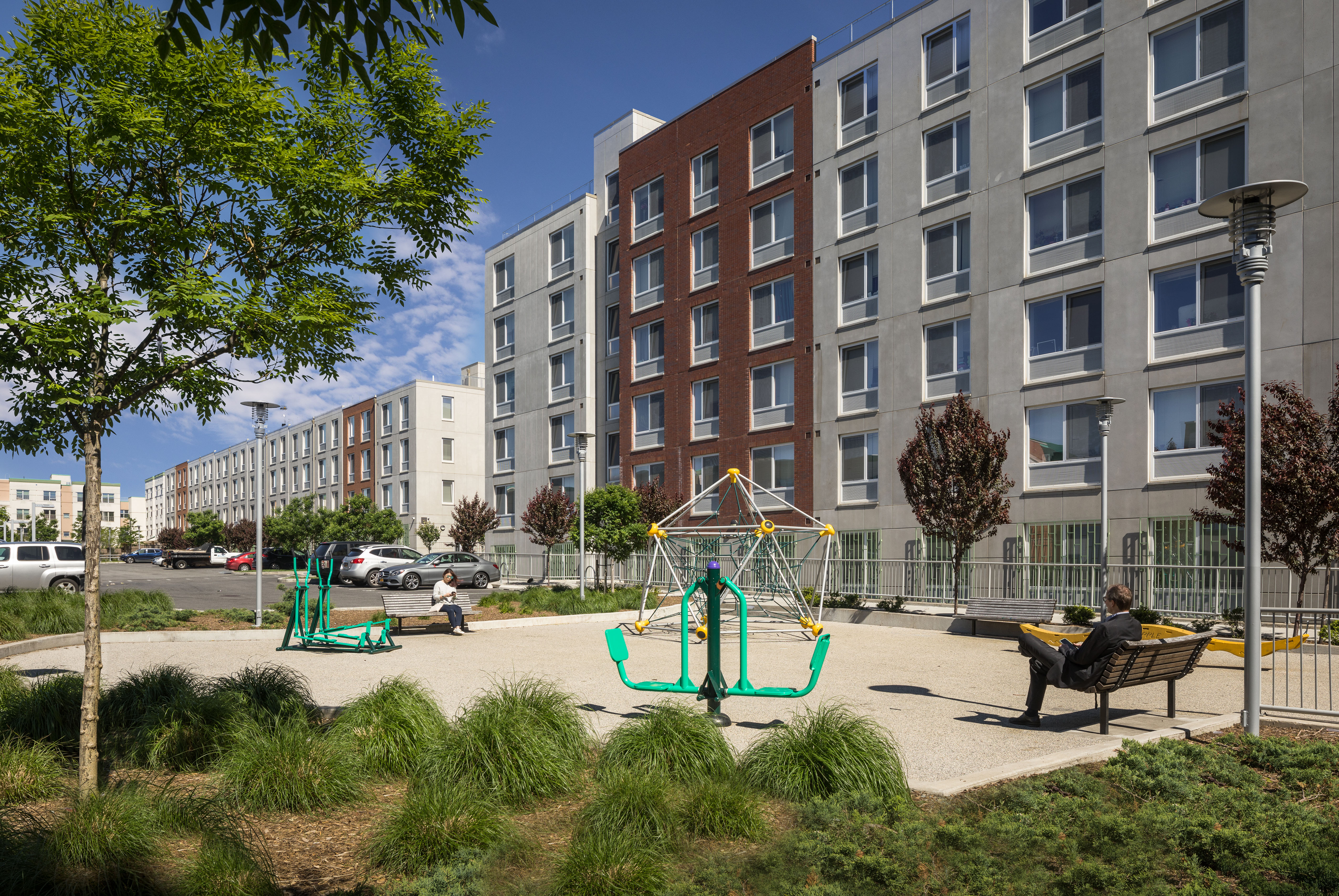 Pennrose and Duvernay + Brooks, together with their partners L+M, Blue Sea Development, and Rosenberg Housing Group, were selected by the NYC Housing Authority (NYCHA) and NYC Department of Housing Preservation and Development to redevelop NYCHA's Prospect Plaza into a mixed-income community.
The development, on a three-block area (approximately 4.5 acres) in the Ocean Hill-Brownsville section of Brooklyn, was built on NYCHA land and replaced the original public housing towers with a new, mixed-use property that includes 394 affordable apartments developed in three phases. The units are in a combination of 4-story walk-up and 5 1/2 and 6-story elevator buildings, green open space, a community center, a supermarket, and a public park. The first two phases are public housing mixed-finance rental transactions and the third phase is a low-income housing tax credit-only transaction with no public housing units.
The first phase ("Site 1" or "Prospect Plaza North") closed in June 2014 and was completed in June 2016. It is comprised of 110 low income housing tax credit (LIHTC) rental units, of which 38 are public housing units. The second phase ("Site 2" or "Prospect Plaza South") closed in December 2014 and was completed in January 2017. It is comprised of 149 LIHTC rental units, of which 42 are public housing units and 20 are Section 8 project-based voucher (PBV) units. The third phase ("Site 3") closed in March 2016 and is comprised of 135 LIHTC-only units, with 27 units set-aside for formerly homeless families. It also includes a 29,000 square foot ground floor supermarket and a 10,000 square foot community center. An adjacent city-owned property will be developed as a park for residents and neighbors.