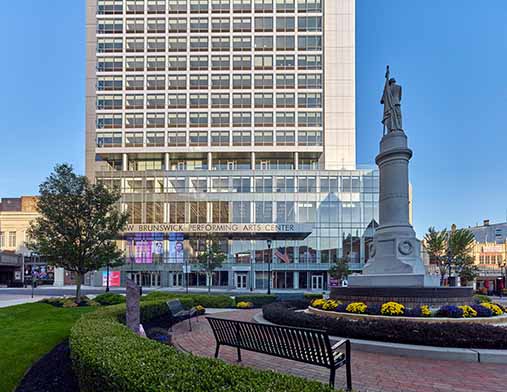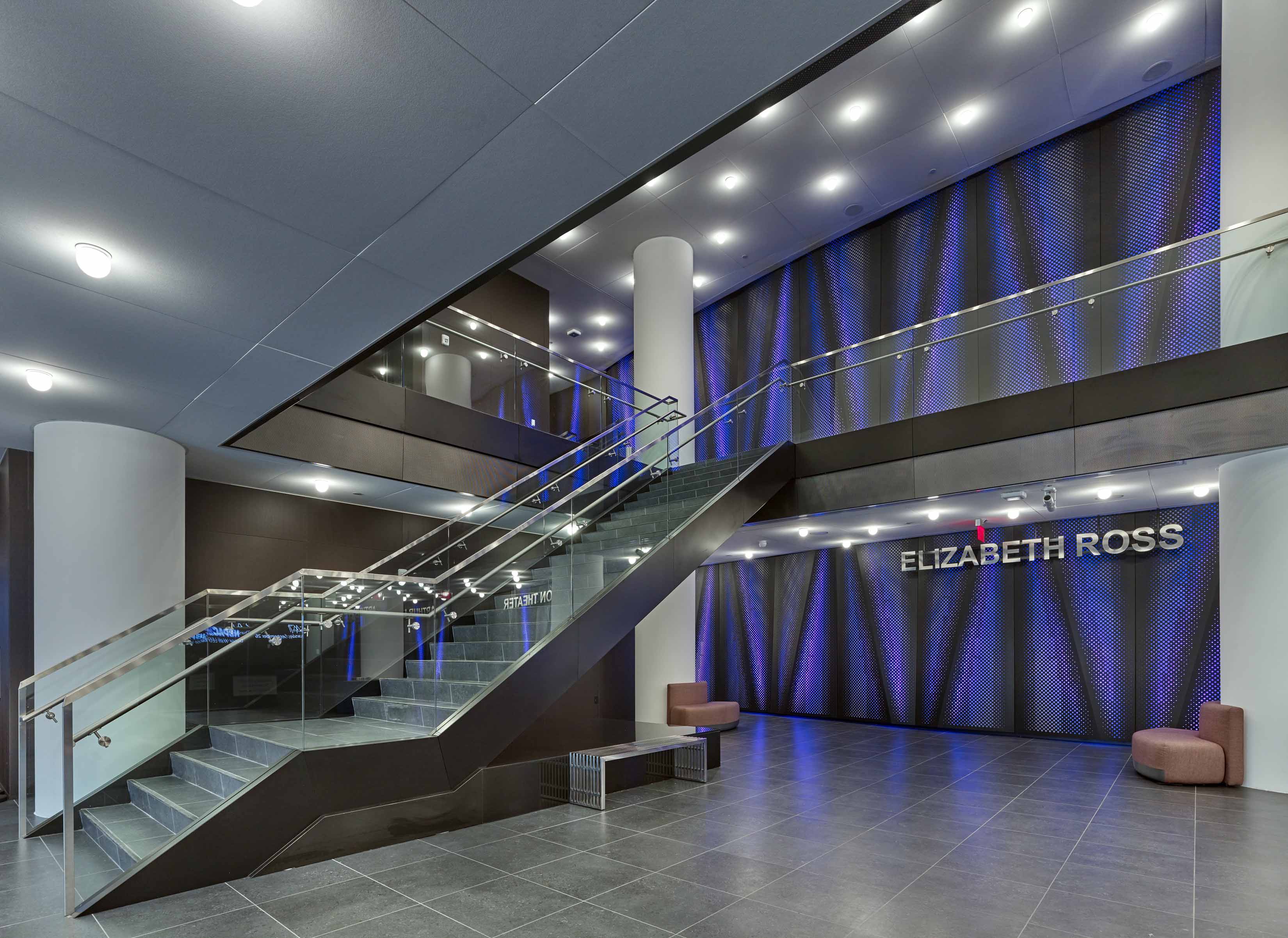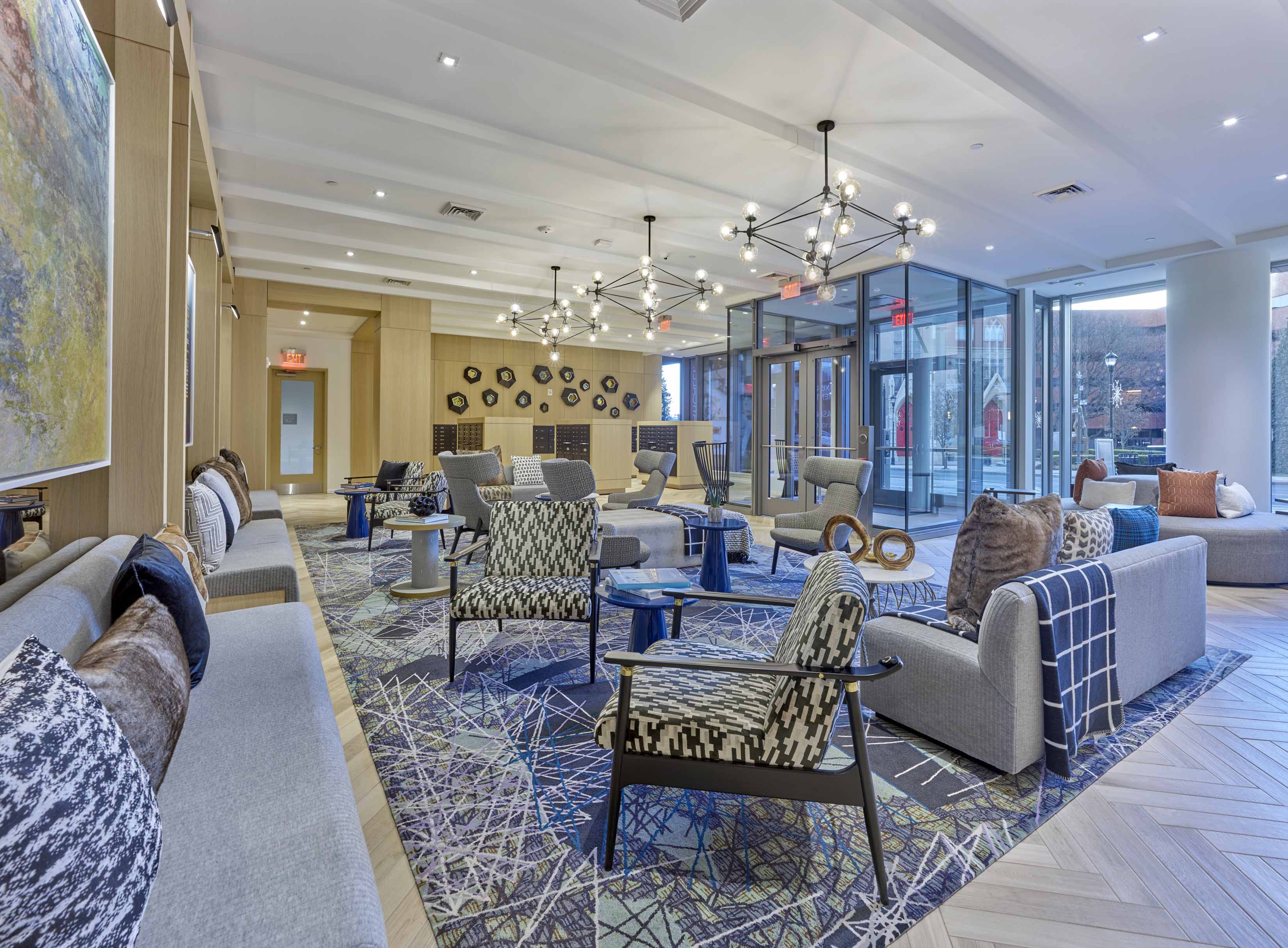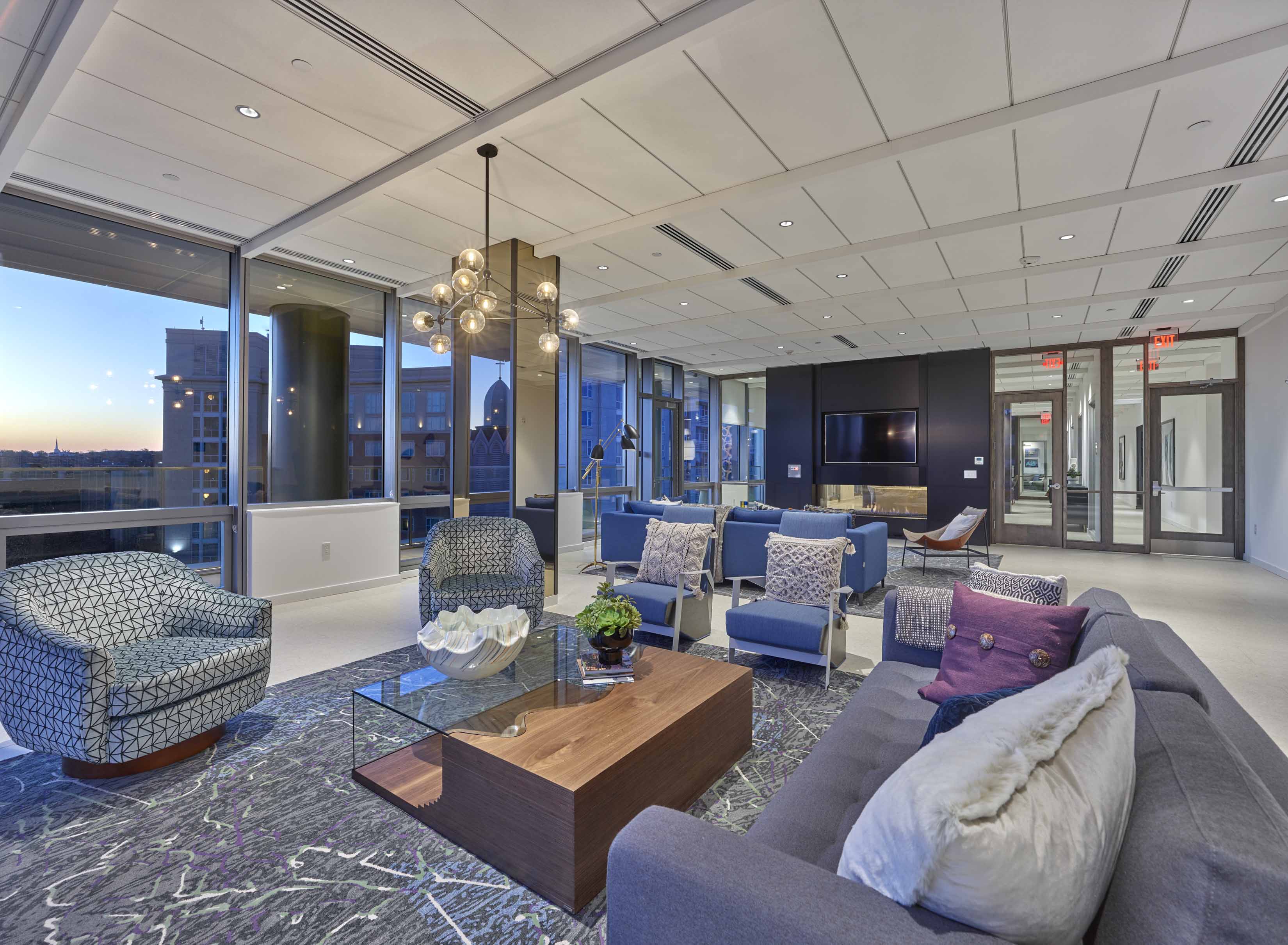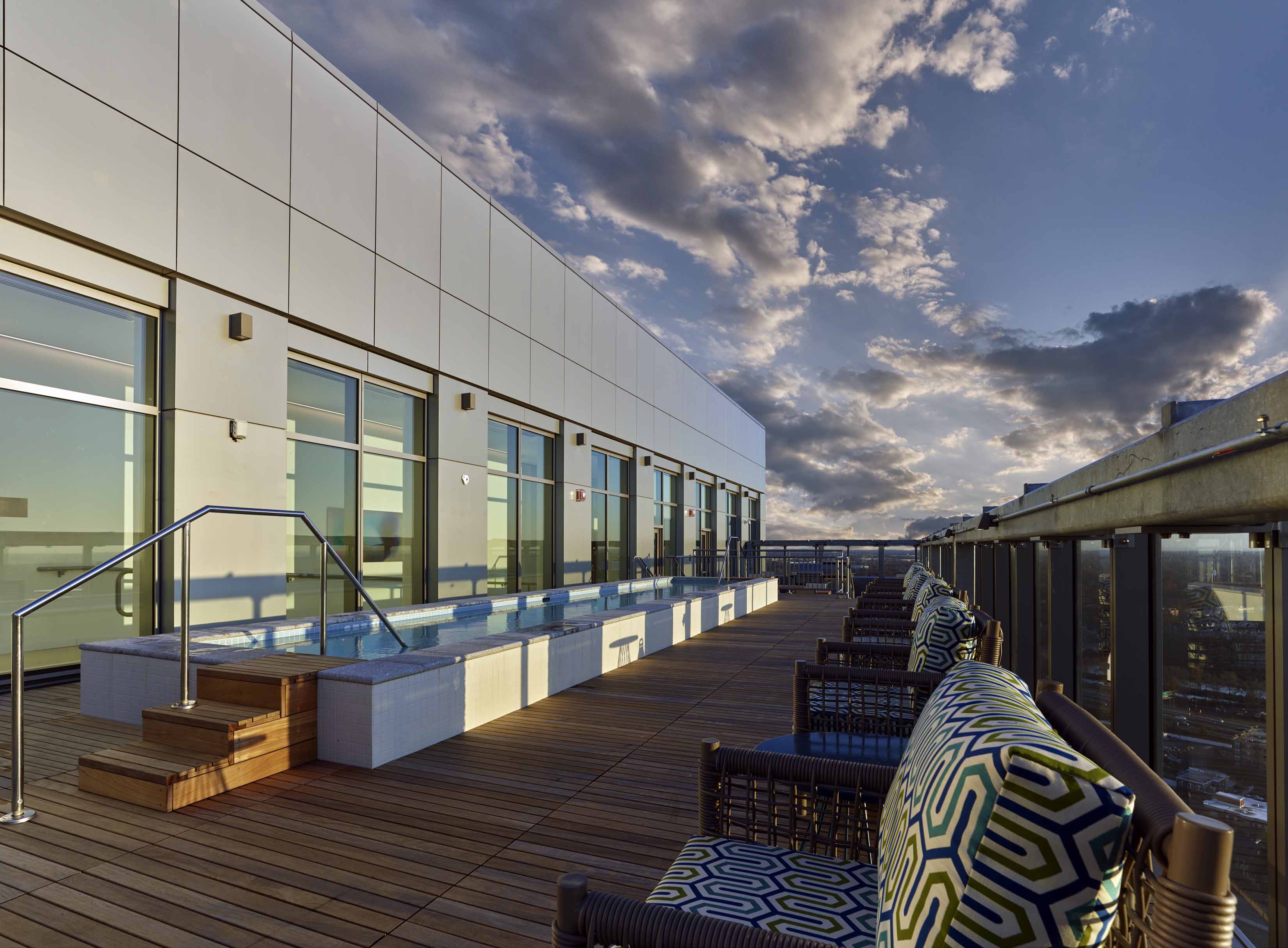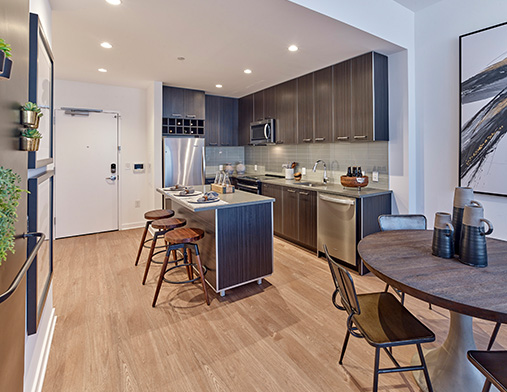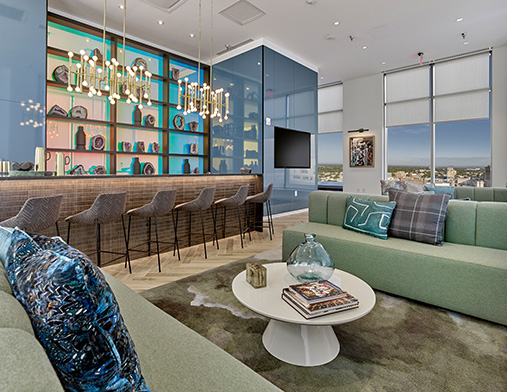 The New Brunswick Performing Arts Center (NBPAC) initiative will transform New Brunswick's Downtown Cultural Arts District ensuring that New Brunswick continues as a regional hub for the performing arts.
The project features the new construction of two state-of-the-art theater spaces, dedicated rehearsal studios, 30,000 square feet of academic and office space, and 207 residential apartments in a 22-story tower. The initiative also includes the construction of a new 350 space parking garage. The $172 million development is currently under construction and is expected to be completed in the Summer of 2019.
The Lyric Prosenium Theatre, the larger theatre space is designed to accommodate musical theatre, dance, opera, and dramatic theatre. State-of-the-art theatrical systems will be developed to support these various performance types and serve anticipated needs, as well as allow for future expansion and evolving technology. The theatre will include an 86 ft. stage, a 74 ft. flyer tower, and a trap system, as well as an orchestra pit (accommodating up to 70 musicians) and associated acoustical considerations and mechanical system to allow for all ranges of production.
The Playhouse is also designed as a Proscenium Theatre primarily for theatrical and smaller dance performances. It includes a 60 ft. stage with a state-of-the-art grid system for lighting and sound. It will accommodate 253 patrons in the orchestra (110), parterre (110), and balcony (33) sections. It is anticipated that this theatre will be home to a variety of performing types including dramatic theatre and dance with styles ranging from traditional to experimental. The theatre will also provide additional flexibility to the NBPAC to accommodate lecture, community, and musical events.
In total, the New Brunswick Performing Arts Center is receiving support in the amount of $90.5 million: $40 million in Economic Redevelopment & Growth funds from the New Jersey Economic Development Authority, $17 million from Rutgers University, $15 million in redevelopment area bonds, $6 million from the County of Middlesex Cultural Arts Fund, $6 million from New Market Tax Credits, $4.5 million from The New Brunswick Cultural Center and $2 million in air rights payments. Additional money for the project will come from developer equity, debt raised by the private-sector partner, and bond proceeds from the New Brunswick Parking Authority.