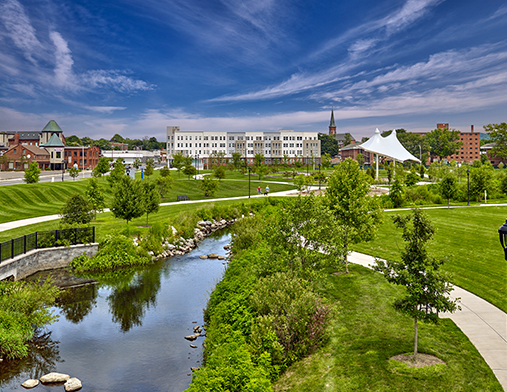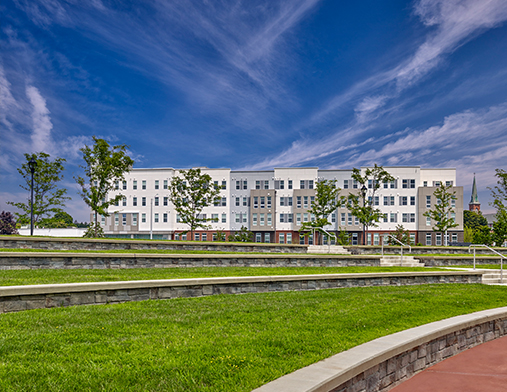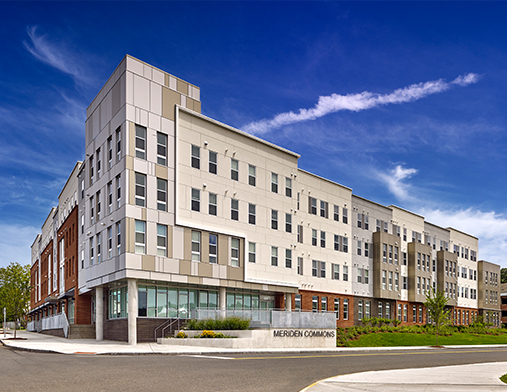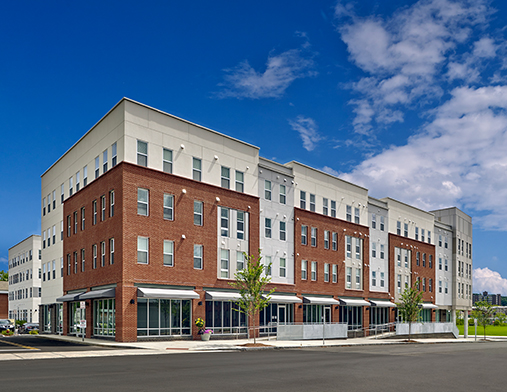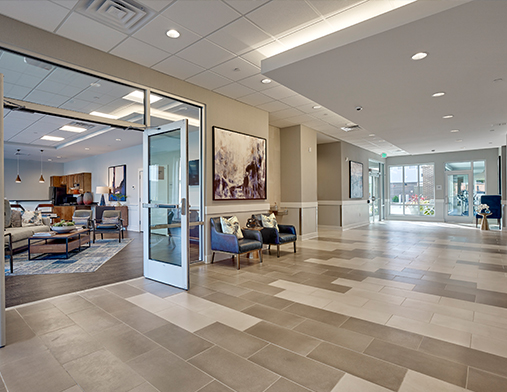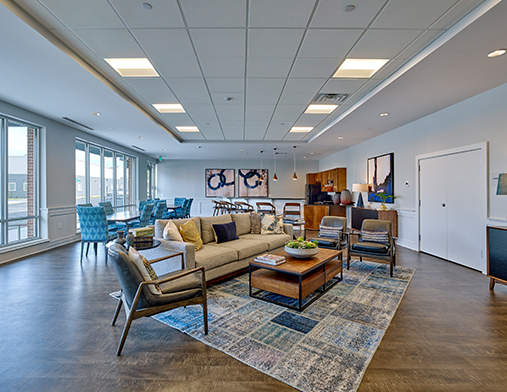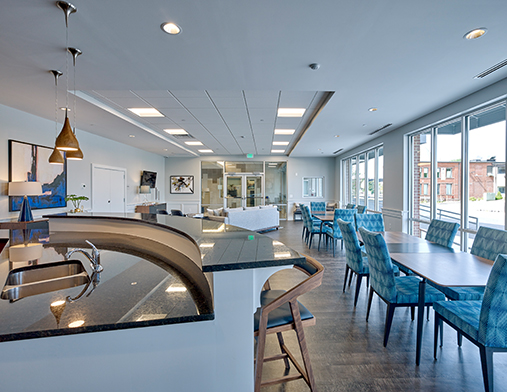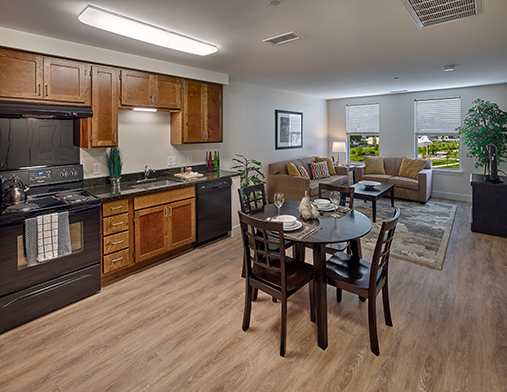 Meriden Commons is a multi-phase redevelopment project, pursued in collaboration with the City of Meriden and the Meriden Housing Authority, to redevelop Mills Memorial, an existing 140-unit public housing site. The first phase created a signature mid-rise building fronting the new 14-acre flood control park in Downtown Meriden. This 4-story elevator building contains 75 apartment units, a community room, a fitness room, and 5,435-square-foot of divisible retail area – all within 99,557 square feet of gross building area. The second phase created an additional 76 units and approximately 1,400 square feet of retail space, across three buildings (one mid-rise and two townhouse buildings).
By reestablishing the street wall along both State and Mill Streets, the project promotes street life and pedestrian activity. The ground floor facade features floor to ceiling windows, illuminating the building's retail and commercial spaces. The building's use of brick and metal panels both references the surrounding historic uses and complements the modern aesthetic of the adjacent park design. The wing directly fronting the City's park is angled back to maximize the views of residents.
The unit mix consists of a mix of one-bedroom, two-bedroom, and three-bedroom units. Since development has been financed through the syndication of low income housing tax credits (LIHTCs), 80% of the apartments will be income-restricted for households with incomes at 60% or less of the area median income (AMI). Of these affordable units, 16 will be set aside as permanent supportive units, and 2 additional units will be designated for qualifying veteran households. The remaining 20% of apartments are unrestricted market-rate units. Each residential unit includes its own washer and dryer, as well as dishwasher and central air conditioning. All residents will have access to the community room, fitness center, an exterior tot-lot, and floor-by-floor storage facilities.
The building offers common areas and offices for resident coordinators and supportive services providers that will guarantee supportive housing and low income tenants have access to the resources they need to succeed. These services will be provided through the combined presence of an onsite Resident Services Coordinator employed by the management agent, and Columbus House, a CT-based supportive services provider. For services that can't be provided on site, healthcare and counseling are available at the Adult Learning Center and Health Center across the street from the building's entrance.
In addition to providing convenient access to services and amenities in Meriden's downtown, the development is located just 900 feet from Meriden's Amtrak Center, which offers rapid transportation to nearby job hubs in New Haven and Hartford. The new Meriden train station, a $21 million transit project, transformed that station from a simple covered platform to a true multi-modal transport center that brings workers and visitors into the city center.