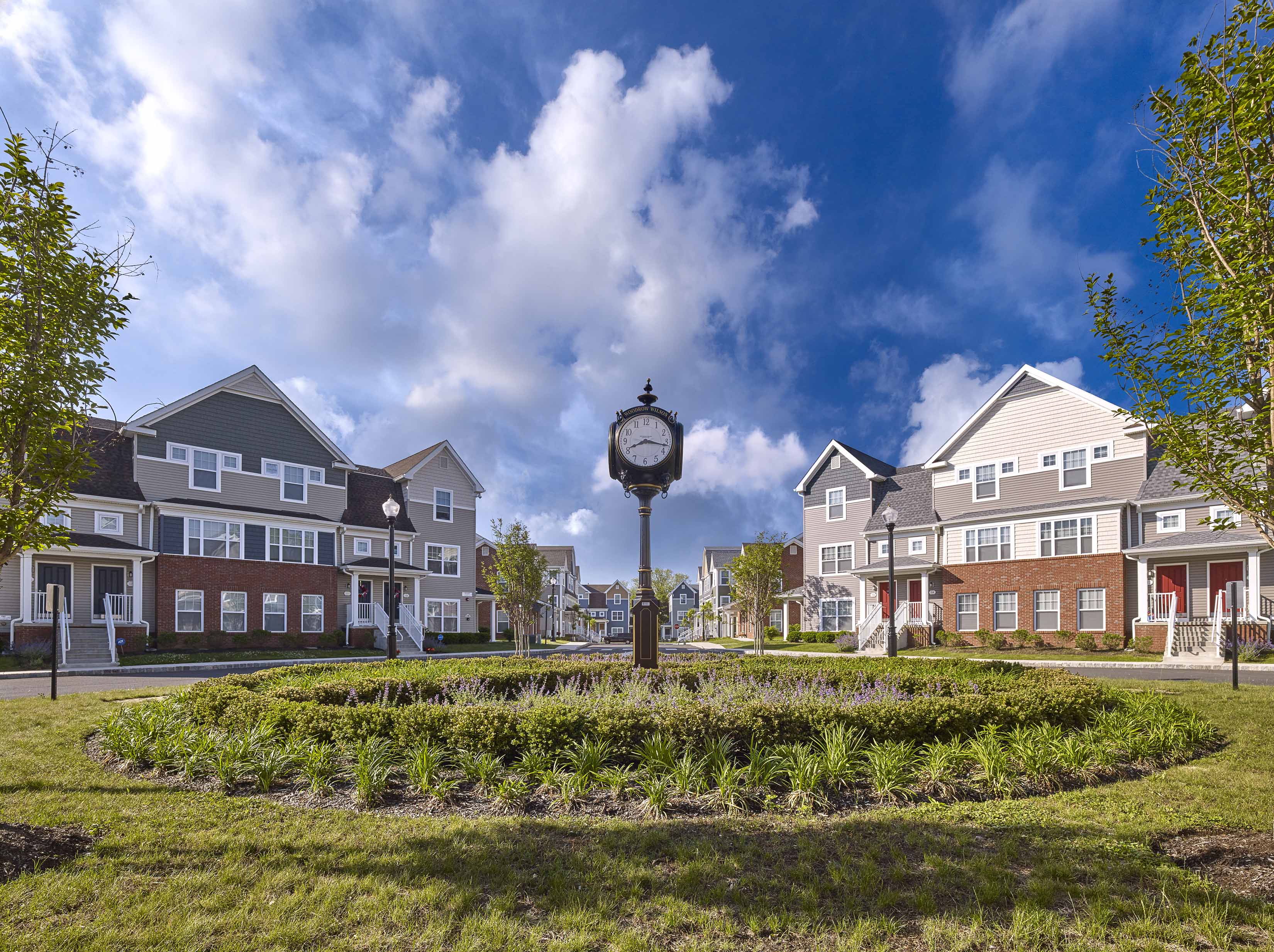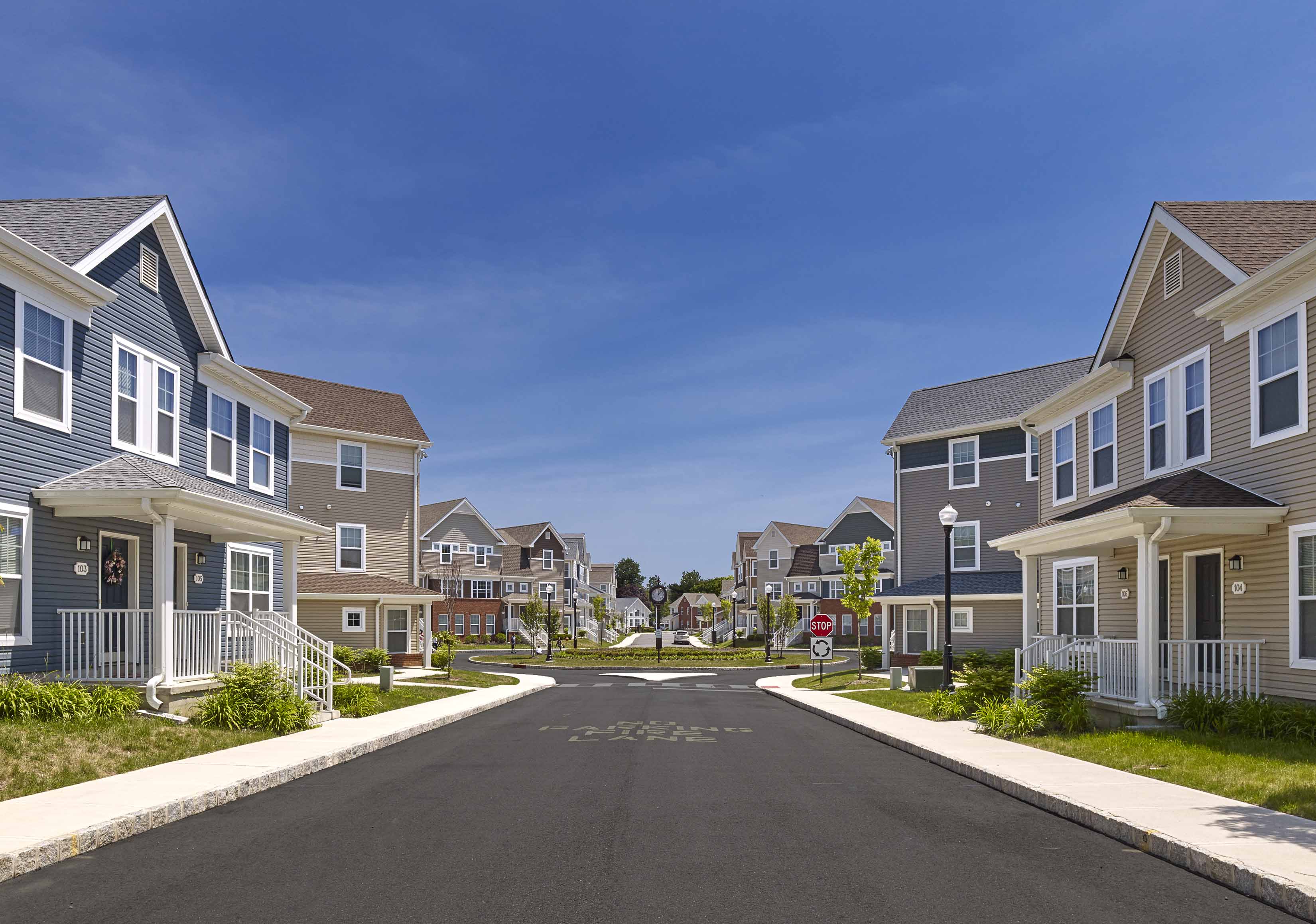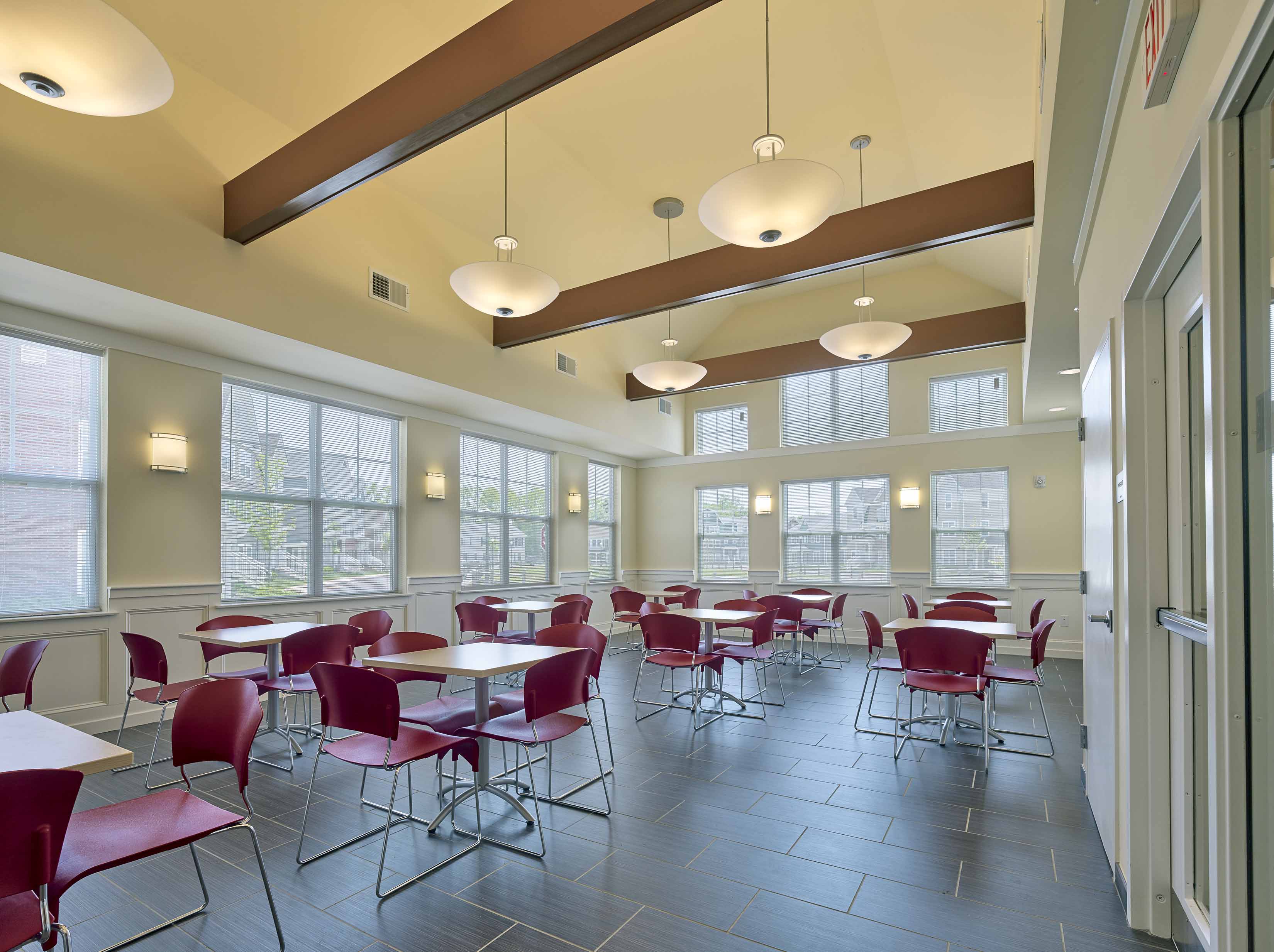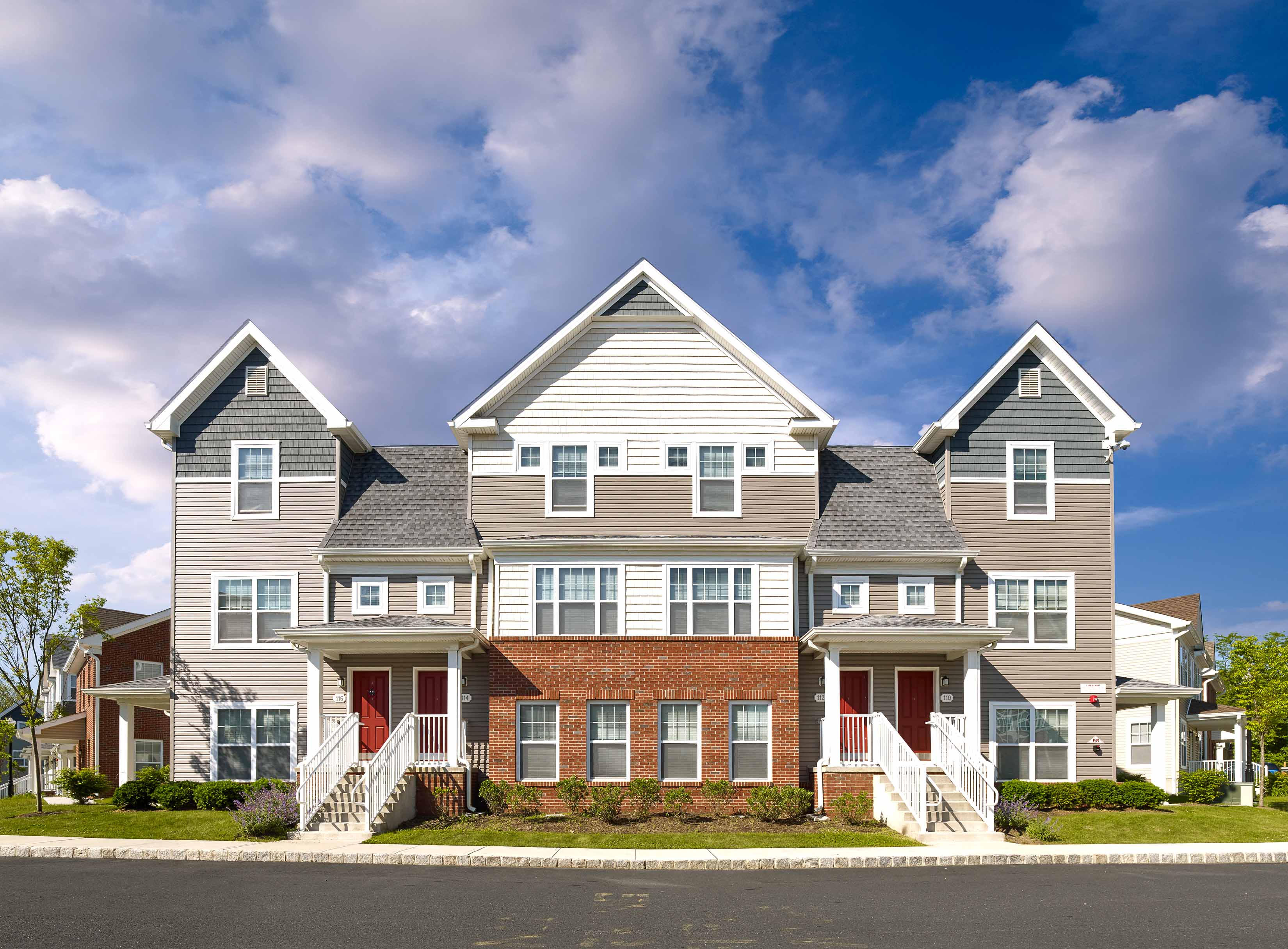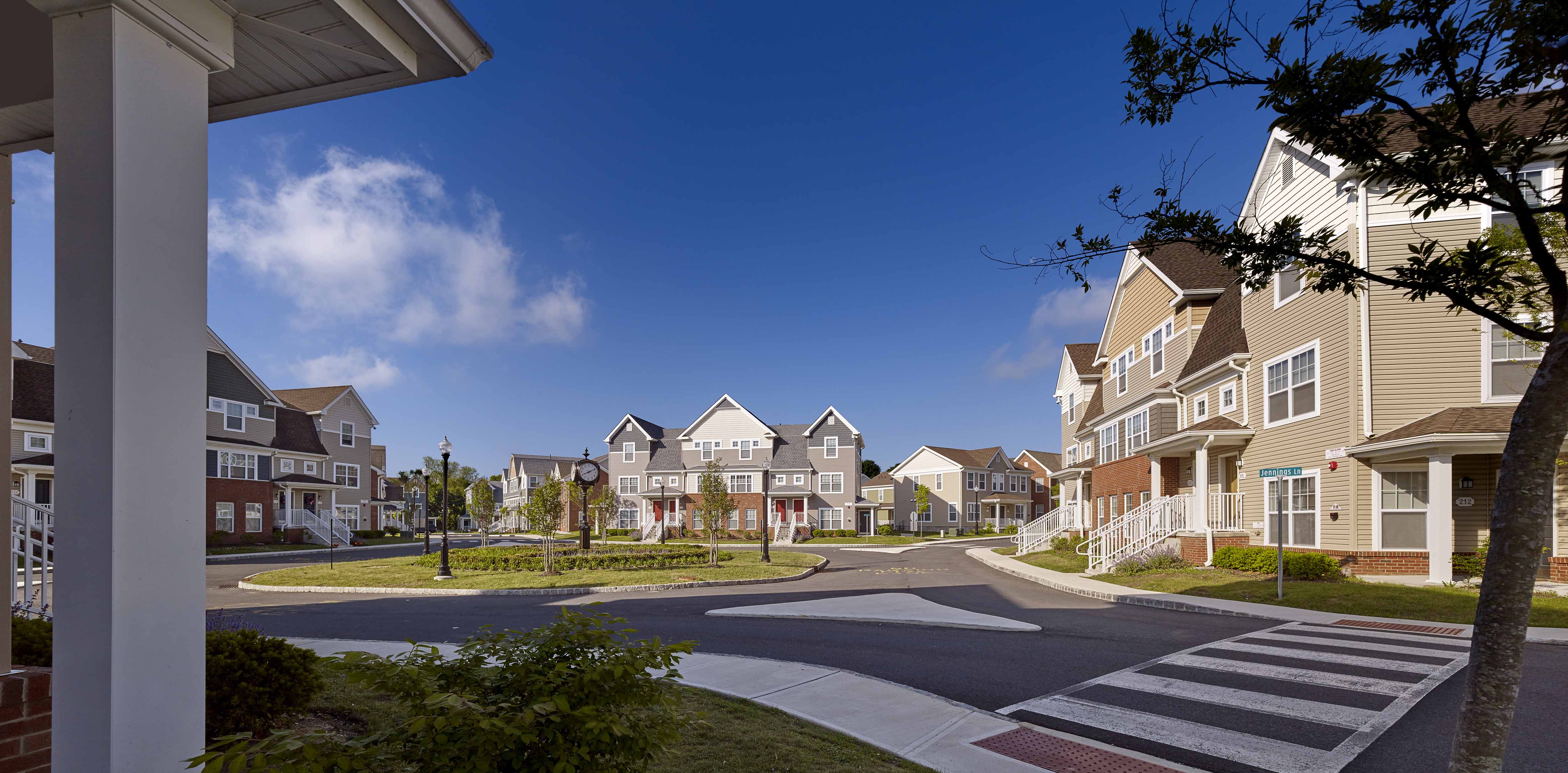 John Lewis Commons is a 173-unit master-planned, mixed-income community built on the site of the outmoded, dilapidated Woodrow Wilson Homes public housing complex, a 1950's-era public housing development consisting of brick 2-story barracks-style buildings. Built within fifty-one (51) buildings using a combination of townhouses, flats, and duplexes over flats, and designed to incorporate architectural aspects of the historic Long Branch neighborhood, John Lewis Commons includes a variety of modern amenities and has been LEED Gold and Energy Star 3.0 certified. The project has a 2,000 square foot community building and management office and was developed in three phases from 2013-2014.
Located in the heart of Long Branch's residential community, the Woodrow Wilson public housing complex was wholly supported through operating subsidies provided HUD via the Long Branch Housing Authority. Reduced federal subsidies, and minimal revenue due to the highly concentrated level of poverty, led to Woodrow Wilson Homes falling into disrepair.
The new John Lewis Commons development mimics the style, scale and character of the best historic housing precedents in Long Branch. The architectural language of the redeveloped John Lewis Commons seeks to create housing typologies that evoke the gracious single and twin homes that still can be found in many of the residential neighborhoods around Long Branch, as well as evoking the grand "beach resort" architecture of the grand Victorian hotels of the last century. The scale of buildings in the redeveloped site was kept deliberately low-scaled around the periphery of the site to match the scale of the surrounding homes, with larger buildings in the center of the site, arrayed around larger open spaces such as the rain garden and the entry circle.
The design and development team met with residents of the former public housing project on two occasions to get feedback on the master plan and to find out what residents wanted to see in their new units. Feedback to the overall development master plan was positive. Residents were interested in having in-unit laundry closets and larger living areas in the new units, and this feedback was incorporated into the design of the project. There were 136 families housed in the former Woodrow Wilson Homes public housing project. When Phases I and II were offered for rent to the public, over 1,000 families applied on the first day that applications were accepted.
Reactions to the site and building design were overwhelmingly positive throughout the community. During the last few months of construction on Phase I and II dozens of individuals stopped at the construction trailer to ask about sales prices on the new homes. Market rate buyers and renters alike were astonished to learn that these homes were targeted to renters earning between 30% to 80% of area median income, often commenting that the site and buildings were as nice as comparable "market rate" products available in the community.