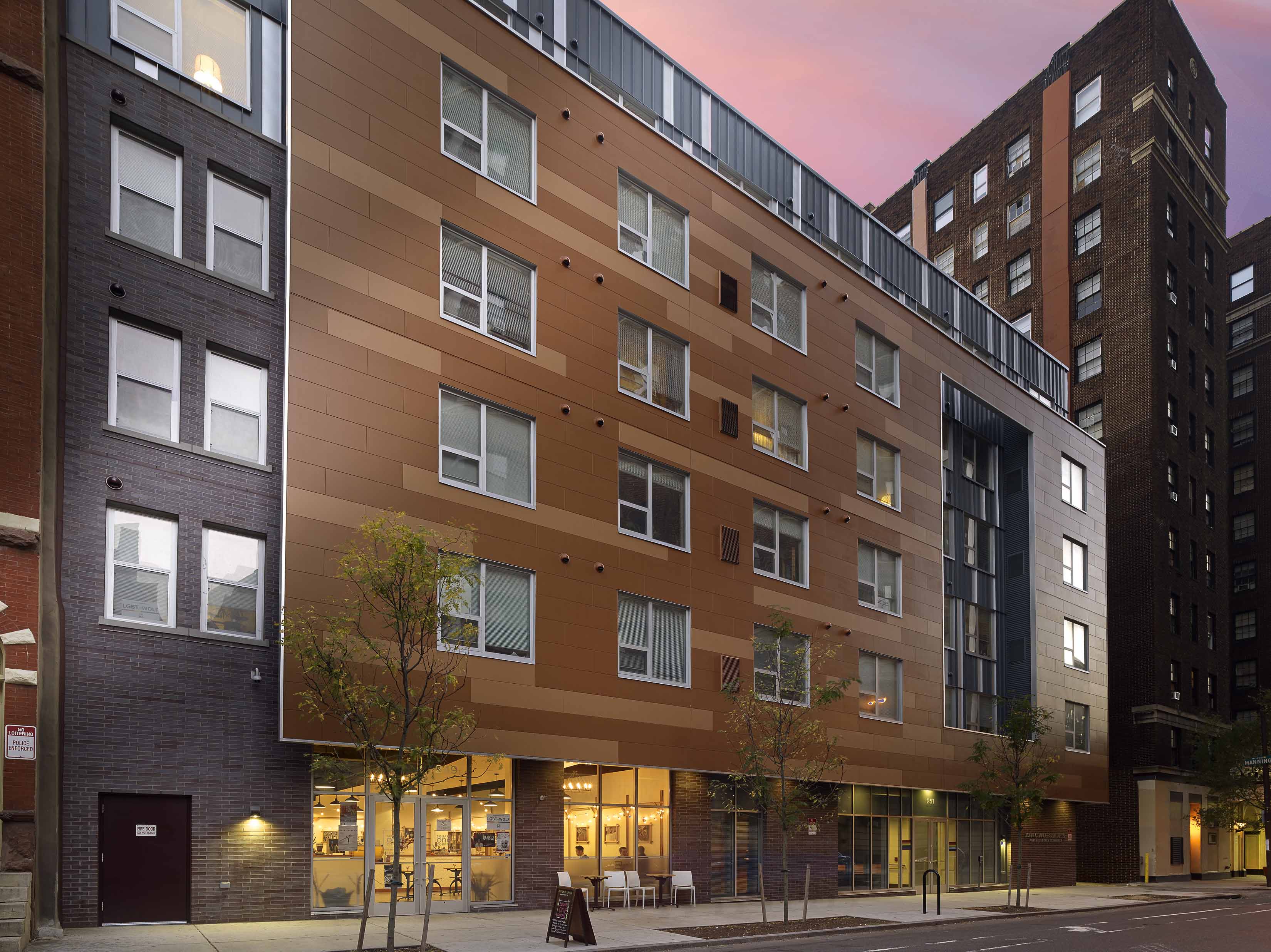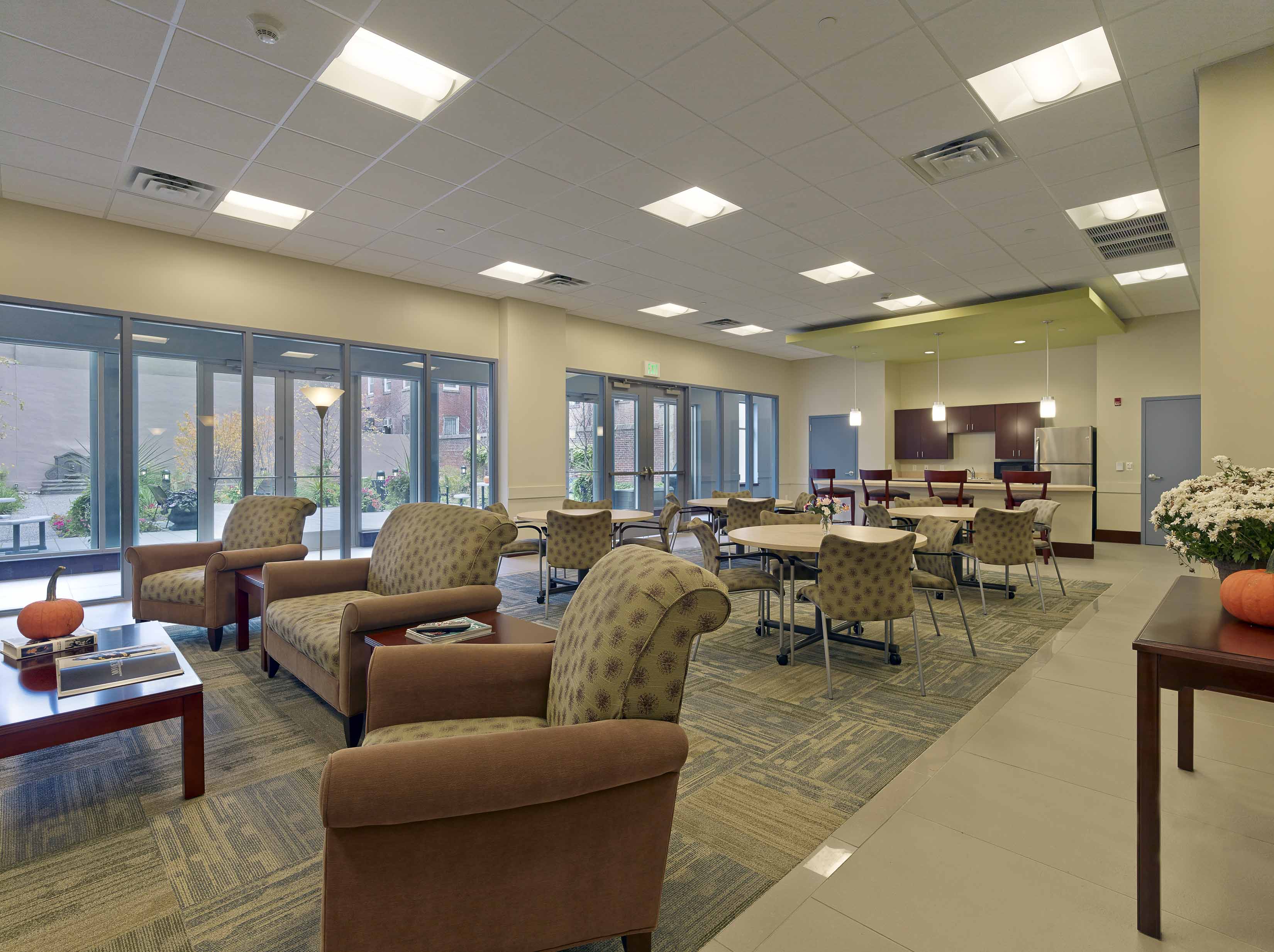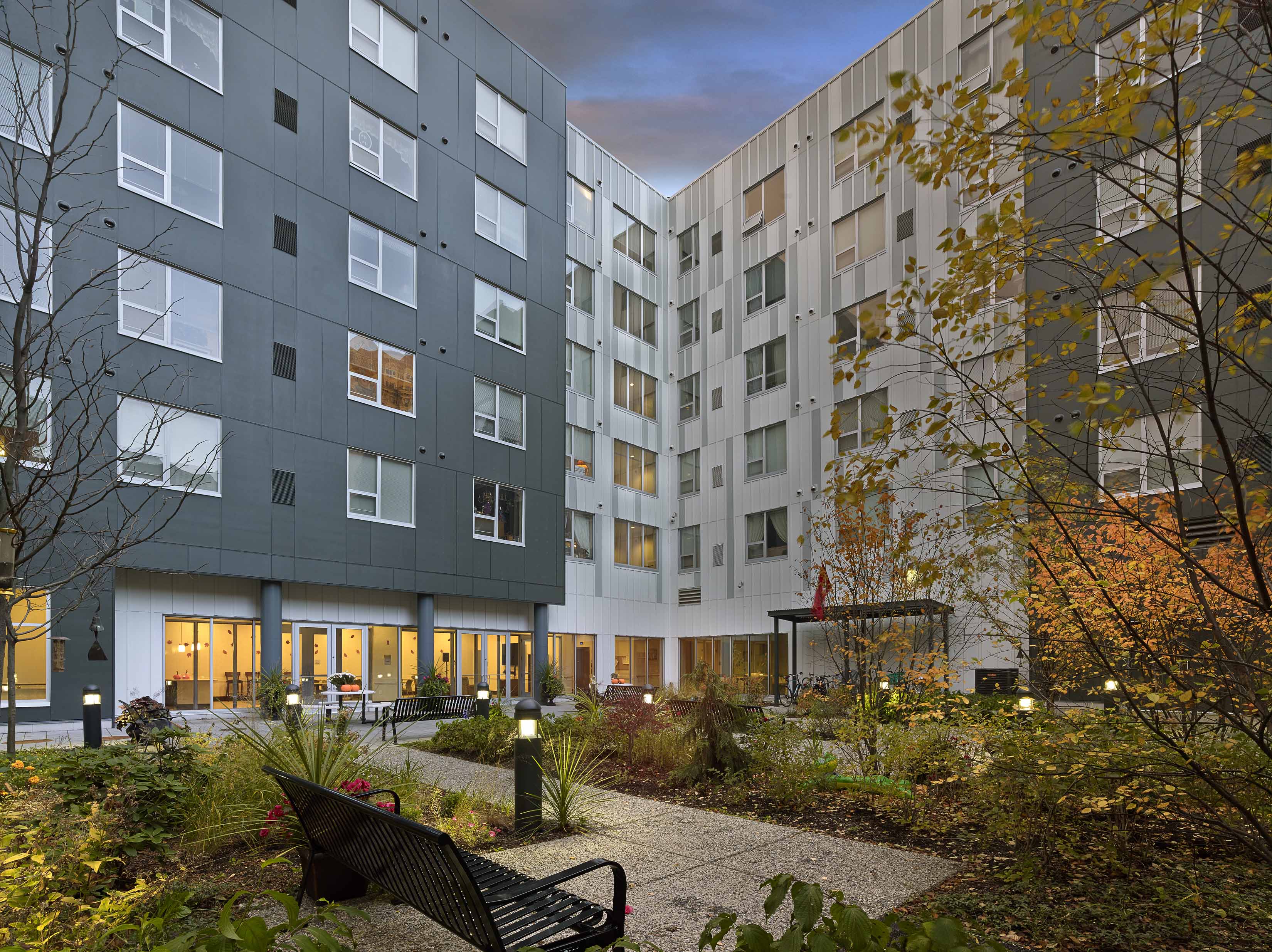 Pennrose  and the Dr. Magnus Hirschfeld Fund (dMH Fund) are proud partners on the development of John C. Anderson Apartments, a 56-unit senior affordable, mixed-use development in the heart of Center City, Philadelphia. John C. Anderson Apartments represents an exceptional opportunity to provide a needed affordable senior housing (62+) resource in a neighborhood where seniors on fixed incomes often have difficulty locating housing that fits their budgets.
This new building was developed at 249-257 S. 13th Street, on the site of a maintenance garage owned by the Redevelopment Authority of the City of Philadelphia. The Redevelopment Authority agreed to sell the parcel to the sponsor entity, Spruce Street Senior Residences LP, for $1.5 million less the cost of environmental remediation. The apartment building is six (6) stories tall and includes indoor and outdoor community space for the building residences and 1,900 square feet of retail space, which is a coffee shop operated by Square One.
This senior residence includes 56 one-bedroom units with a living area, kitchen, dishwasher and central air conditioning. All units are visitable/adaptable and six of the units are reserved for those who require accessibility features. The building meets all PHFA energy efficiency standards and includes Photovoltaic (PV) panels, which generate more than 5% of the total energy consumed. Of the 56 units, six (6) are reserved for households earning 20% or less of area median income (AMI), twenty-three (23) are reserved for households earning between 20% and 50% of AMI and twenty-seven (27) are reserved for households earning between 50% and 60% of AMI.
John C. Anderson Apartments is located in what is commonly referred to as the "Gayborhood", as it was one of the first areas in the city where Lesbians and Gays could establish their community in an open and accepting environment. Over time, this part of Center City has become trendy and expensive, making it more and more difficult for low-income seniors, living on a fixed income, to remain in the neighborhood. There are very limited affordable housing options for seniors in this neighborhood. This is especially true for the LGBT community, which has historically faced discrimination in senior housing.
One of the goals of John C. Anderson Apartments was to create senior housing that is open and welcoming to low-income LGBT seniors. While there is no specific preference given to LGBT residents, the involvement of the dmh Fund and the location in the heart of the "Gayborhood" makes John C. Anderson Apartments a community open to LGBT seniors and others who may not be welcome or feel welcome in other senior communities.
The financing for John C. Anderson consisted of $2 Million in City of Philadelphia HOME funds, $6 Million in RACP and $11.5 Million in LIHTC Equity. The Total Project Cost was $19.6 Million.