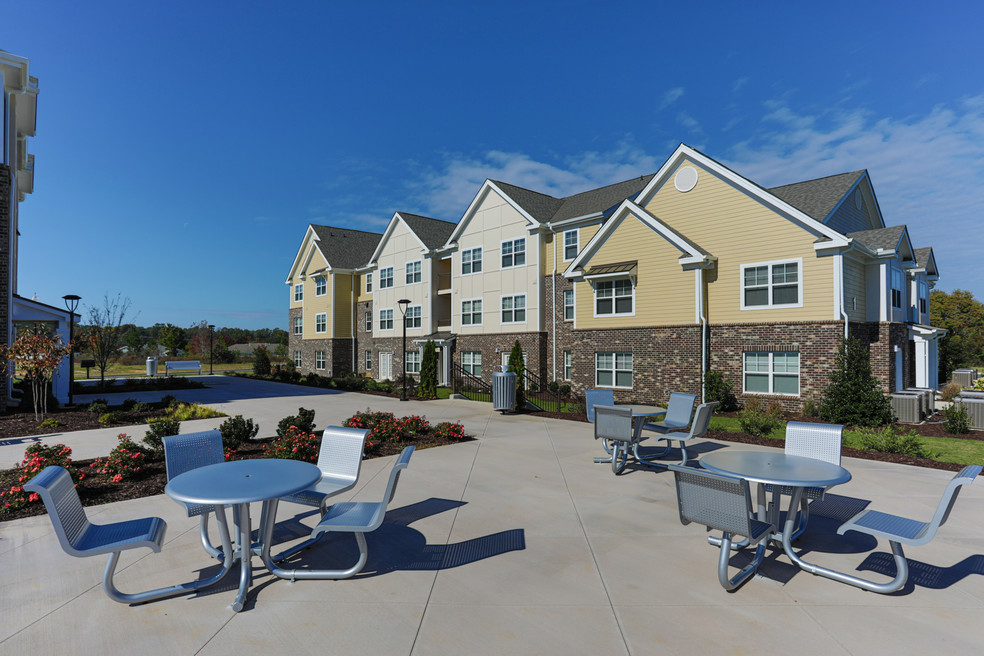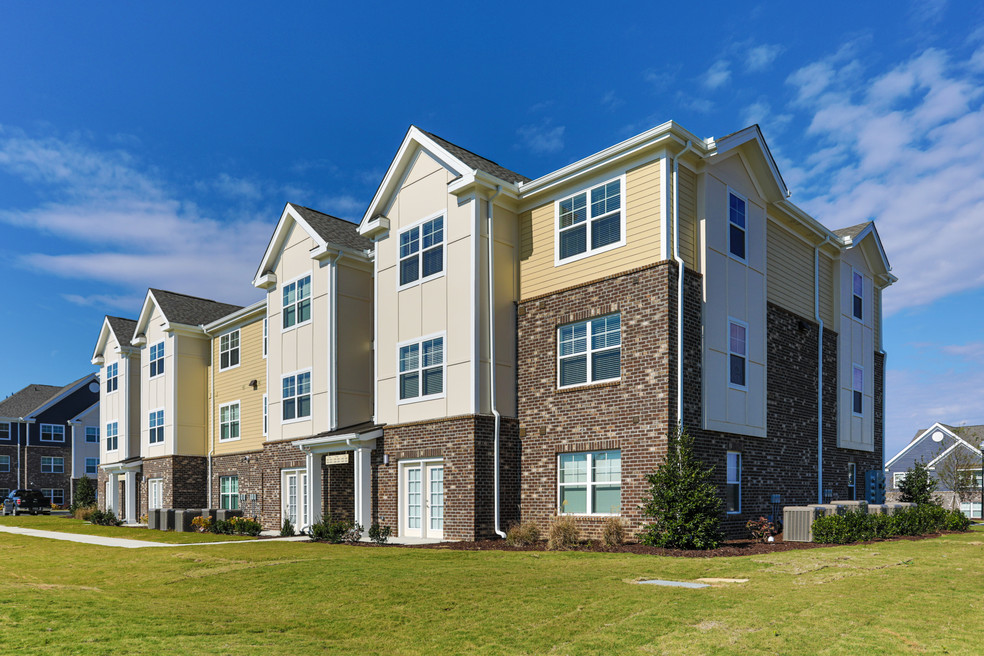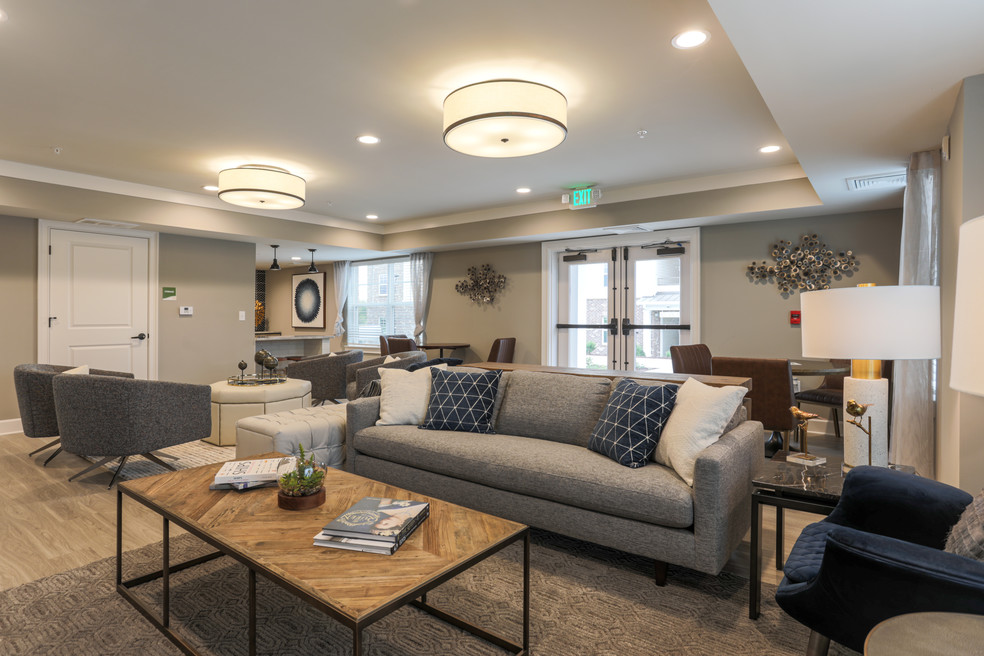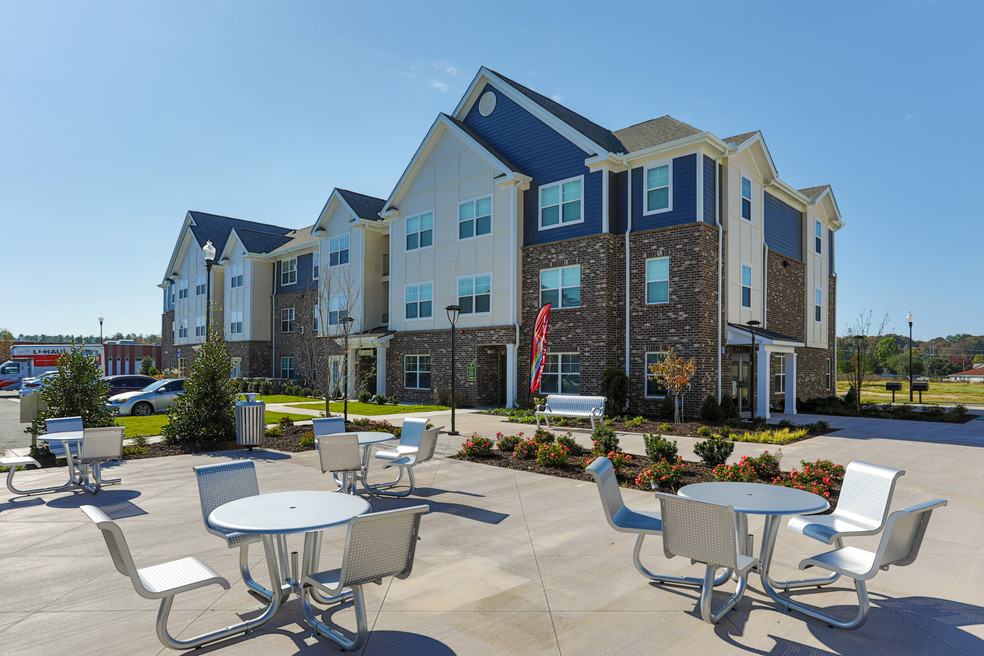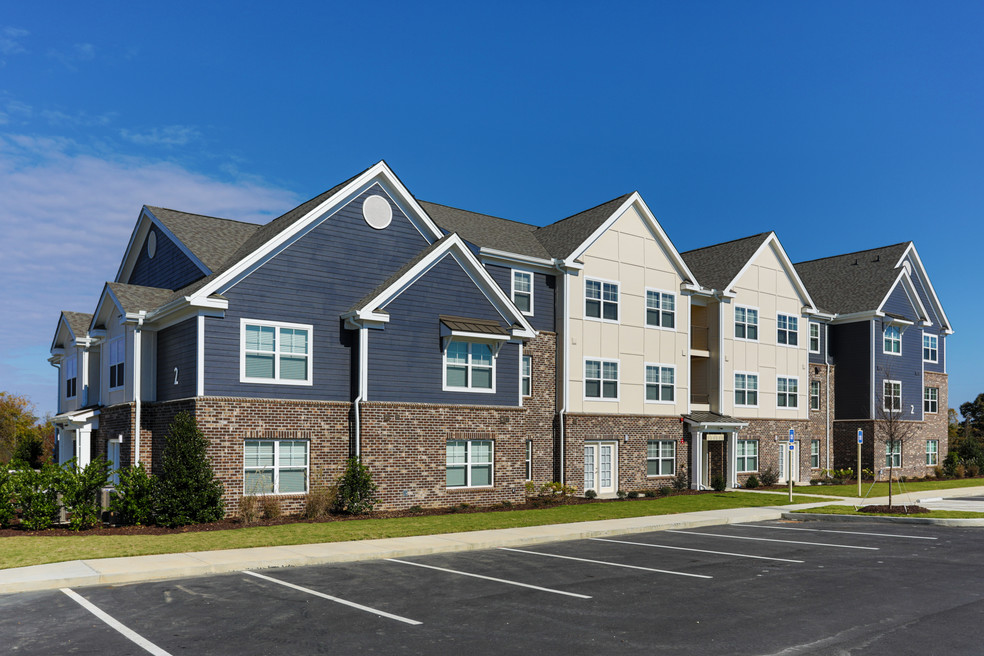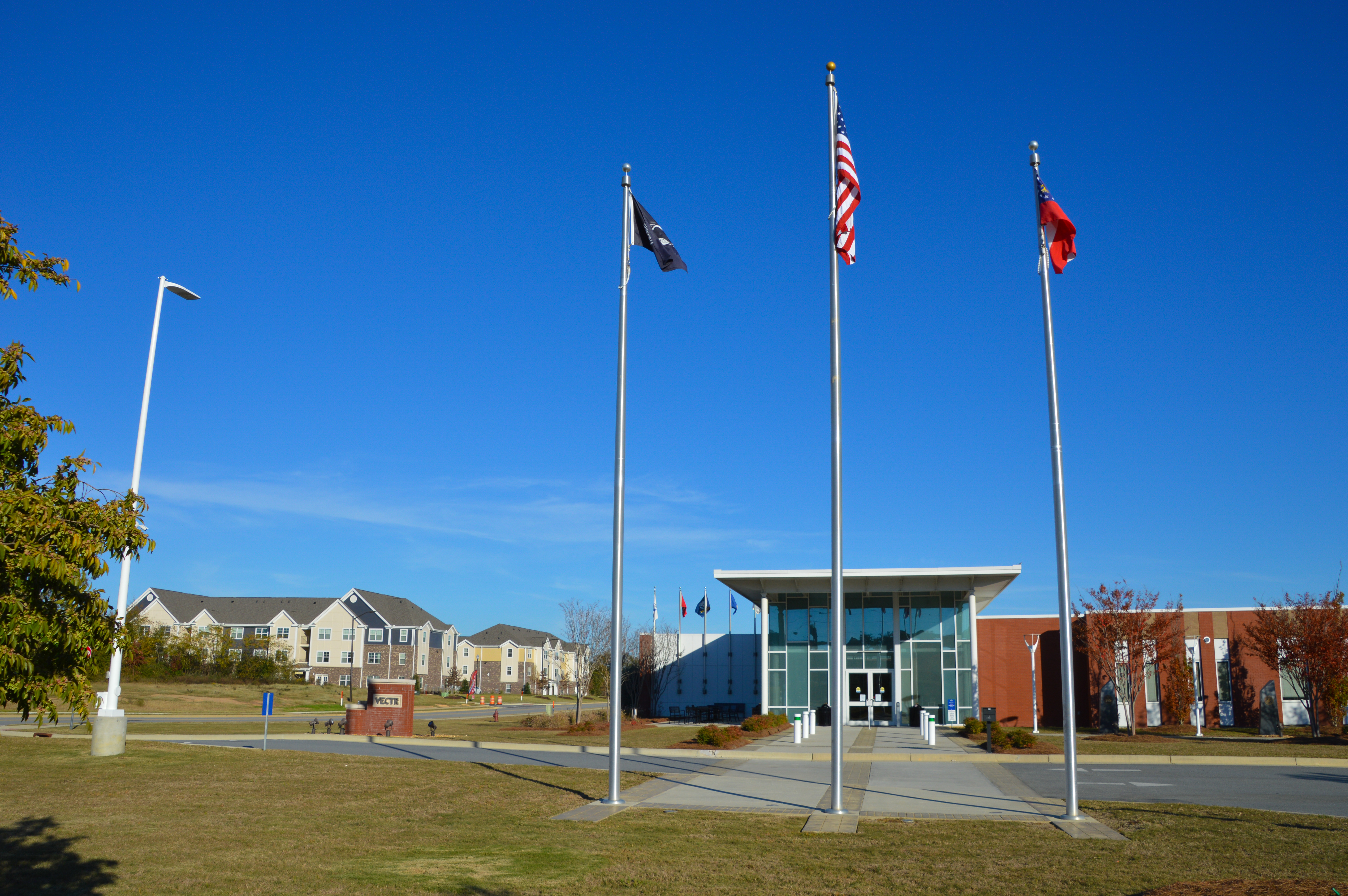 Gateway Pointe I & II combine for a mixed-income/mixed-use master plan, located in, Warner Robins, GA. The Warner Robins Redevelopment Master Plan will be a multi-phase/mixed-use development of an approximate 15-acre city-owned site and adjacent 10 acre Memorial Park. Phase I is a multifamily mixed-income development with a mix of one, two, and three-bedroom units, in four 3-story garden apartment buildings, to support families and individuals in the City of Warner Robins. Phase I is affordable to households at 50% and 60% Area Median Income, as well as unrestricted market rate units. The project has amenities that include, fitness center, community/activity room, Health/Wellness Center, and external gathering area. This project brings an investment of quality housing to an area of the City that has benefited from such in decades. The project is designed to be a sustainable development to provide quality affordable housing to the community and City for years to come. The Pennrose will pursue EarthCraft Communities Certifications as well as High Performance Building Design Certification.
The City and Pennrose have also participated in a Community Transformation Plan (CTP) for the neighborhood surrounding the master plan. As part of the CTP planning process, local residents have been engaged to better understand their challenges and need for services, and to bring together so many of our local community organizations, who have been providing services to the City and County for years. The CTP will help coordinate the provision of local services and resources, in order to increase access to education, job training, housing, healthcare, and transportation to our families and individuals most in need in this neighborhood. The "Transformation Partners" are an impressive list of some of our most local non-profits and other organizations with a vested interest in the neighborhood.
The Georgia Veterans Education Career Transition Resource (VECTR) Center is one of our Transformation Partners and located adjacent to the Site. VECTR is a collaboration between the University System of Georgia and the Technical College System of Georgia that serves veterans, their families, and members of the community at large (non-veterans). VECTR's programs are designed to assist with transitions from military service into colleges, technical education, or the civilian workforce. VECTR is a multipurpose facility that includes industrial training bays, 10 classrooms, conference rooms, and a testing center. In addition to the education and job training programs, VECTR also offers career counseling services in partnership with on-site partners which include: the Georgia Department of Veteran Services, Georgia Department of Labor, The United Way, the Department of Veterans Affairs, and the Middle Georgia Consortium (a.k.a. WorkSource Georgia). As part of our partnership with VECTR, Pennrose will target 10 apartment units for use by veterans and active duty military personnel who are taking part in VECTR's programs.
The City has committed to funding infrastructure improvements to support the Master Plan. These improvements are a critical part of this transformational project for the City of Warner Robins and are specifically referenced as being required in our Community Transformation Plan (Plan). These improvements will provide better access to the Master Plan, both by vehicle and by foot, for the Master Plan's residents and their visitors, while creating a new and exciting "curb appeal" of the new community. The off-site improvements will be an important component of this project by creating public spaces where people interact, which will help define this community's aesthetic quality, identity, economic activity, health, and social cohesion. These pedestrian-friendly street improvements will make the Gateway Pointe community a healthier, more vibrant, and more attractive place to call home.