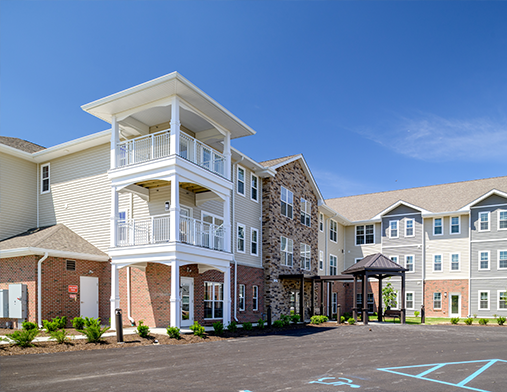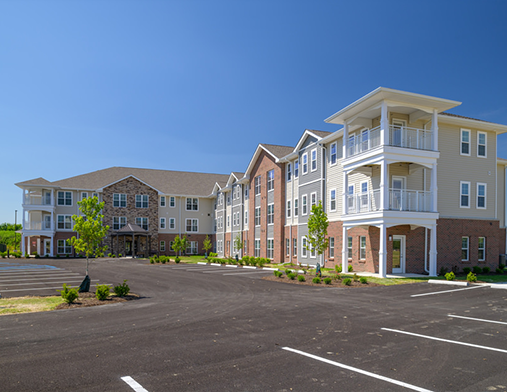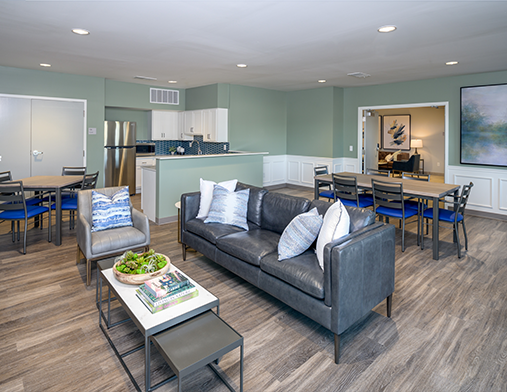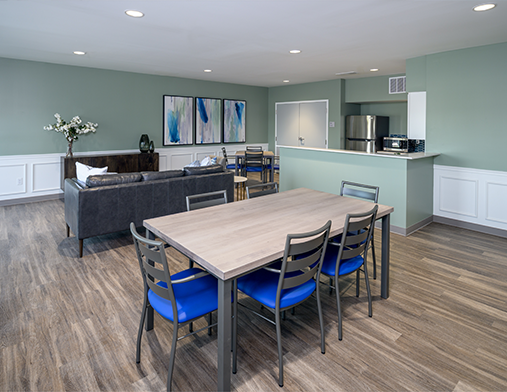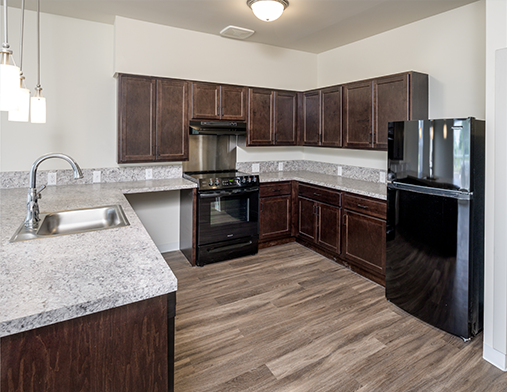 The Eastern Woods development is located adjacent to the existing Continuing Care Retirement Communities (CCRC) campus in Findlay, OH, just off Birchaven Road. Our nonprofit partner, Blanchard Valley Health System (BVHS) owns approximately 59 acres of land and has divided it up into three parcels. BVHS and Pennrose desire to develop a variety of multifamily rental housing on the property, including associated residential amenities, parking, and potentially complimentary retail or office.
The first phase of the development, Eastern Woods Senior, consists of 50 units of senior affordable housing on approximately 3 to 4 acres within the Northwest quadrant. The proposed second phase, Eastern Woods Workforce, will consist of approximately 48 units of family affordable housing and approximately 27 units of workforce housing, underwritten at 80% of the Area Median Income (AMI), on the same parcel.
Pennrose secured funding with Low-Income Housing Tax Credits (LIHTC) through a 9% competitive funding allocation by the Ohio Housing Finance Agency (OHFA) for Eastern Woods Senior in the 2019 round.  Other financing sources will include private first mortgages and potentially Federal Home Loan Bank Affordable Housing Program funds.
In addition to the robust supportive services that Pennrose Management Company will provide to the residents of Eastern Woods Senior and Eastern Woods Workforce, BVHS agrees to work cooperatively with Pennrose to identify opportunities for the future residents of Eastern Woods Senior and Eastern Woods Workforce to have access to and benefit from the facilities and programming within the Birchaven Village CCRC campus.