HaNoBe at Linden Square Secures Lease for Upscale Commercial Spaces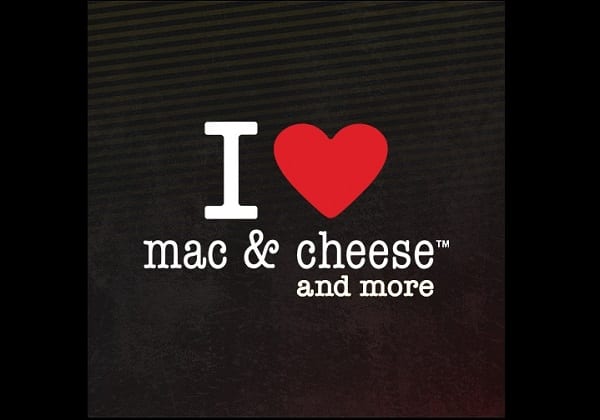 Latest commercial tenant continues the rapid momentum of College Hill's business district; four remaining commercial spaces available for rent at HaNoBe
Pennrose is pleased to announce the addition of I Heart Mac & Cheese to HaNoBe at Linden Square, the $33.6 million mixed-use, lifestyle community with 171 market-rate apartments and 11,500 SF of ground-floor retail space in the College Hill neighborhood. I Heart Mac & Cheese is anticipated to open in the summer of 2023. Space for four additional commercial tenants is currently available for lease.
"We are thrilled to welcome I Heart Mac & Cheese as our first commercial tenant at HaNoBe, a fantastic addition to College Hill's burgeoning international food scene," said Geoff Milz, Director of Development for Ohio at Pennrose. "We're confident they will soon be a favorite among residents and neighbors, and we look forward to leasing the remaining retail space to complete our vibrant community."
Occupying 2,000 SF at 6211 Hamilton Ave, I Heart Mac & Cheese is a rapidly expanding fast-casual restaurant concept specializing in customizable, made-to-order macaroni and cheese bowls and grilled cheese sandwiches. The popular brand is well-known for its traditional sandwiches and bowls, as well as a variety of health-conscious bases, including quinoa, broccoli, cauliflower, gluten-free pasta, plant-based protein, and dairy-free alternatives. The new I Heart Mac & Cheese location will be the first in the Cincinnati Market and the franchise's third in Ohio.
"We are absolutely thrilled to be part of the HaNoBe development, bringing a great fast casual restaurant to College Hill," said Deborah Dryer Vo, owner. "I grew up just two blocks from here, and with I Heart Mac and Cheese, our family hopes to help others make as many wonderful memories in College Hill as I have in my own life."
In addition, approximately 7,000+ SF of commercial space is still available for lease at HaNoBe. Some of the remaining tenant opportunities include: 2,500 SF restaurant; 2,600 SF restaurant, and 2,200 SF retail or restaurant.
The announcement comes on the heels of rapid growth and momentum in the neighborhood. In the past five years, the business district has attracted $85M in development and celebrated the opening of 17 new businesses. This year, College Hill Community Urban Redevelopment Corporation (CURC) is also launching a district-wide streetscaping program and a $500,000 initiative to upgrade the façade and outdoor dining spaces for existing businesses along Hamilton Avenue.
"We're delighted to welcome I Heart Mac & Cheese to College Hill's thriving business district," said Kate Greene, Chief Executive Officer at the College Hill CURC. "Our community has worked tirelessly to bring back commercial activity to these two corners. It's exciting to see the area come back to life after 20 years." 
HaNoBe at Linden Square is the culmination of years of work and preparation by the City of Cincinnati and College Hill CURC to transform the prominent corner of Hamilton Avenue and North Bend Road. Once complete, the development will also deliver 31 lower density for-sale custom homes on the eastern portion of the site.
For more information, please visit ww.HaNoBeApts.com or email HaNoBe@pennrose.com. For commercial leasing information, please contact J.R. Foster at jr.foster@robertlouisgroup.com or 513-284-9128.