Pennrose Welcomes Geoff Milz as Director of Development, Ohio Region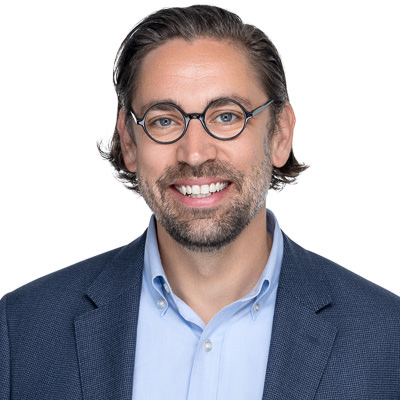 Pennrose is pleased to announce that Geoff Milz has joined Pennrose as director of development for the Ohio region. In this role, he will lead the execution and growth of Pennrose's development pipeline within the region and manage all aspects of the real estate development process from initial concept through construction and stabilized occupancy.
"Geoff's deep local roots and experience in Ohio will enhance Pennrose's ability to deliver much needed affordable housing to the area," said Tom Anderson, senior vice president at Pennrose. "His leadership and collaboration skills make him a natural fit with our organization and the Ohio team."
Most recently, Geoff served Colerain Township, Ohio as the township administrator, assistant township administrator, and planning director. He also served the City of Covington, Kentucky as the City's development manager and in Cayuga County, New York as senior planner. 
"I am excited to join the experienced and dedicated team at Pennrose," added Geoff. "I have followed the company's success in transforming neighborhoods and am excited to now be a part of supporting the Pennrose mission of providing high-quality, affordable housing throughout Ohio."
Geoff received both his Bachelor of Science in Environmental Studies and his Master of Community Planning with a specialization in Economic Development from University of Cincinnati. He serves on several volunteer boards, including the American Planning Association's Ohio Chapter Board of Trustees, Urban Land Institute's Regional Products Council, and Hamilton County Community Development Advisory Commission.
Pennrose is poised to have the first residents move into John Arthur Flats, Cincinnati's newest LGBTQ+-friendly affordable housing for seniors, and recently opened HaNoBe at Linden Square, a brand new 171-unit mixed-use, lifestyle community in the College Hill neighborhood of Cincinnati.