Pennrose Announces Strategic Leadership Changes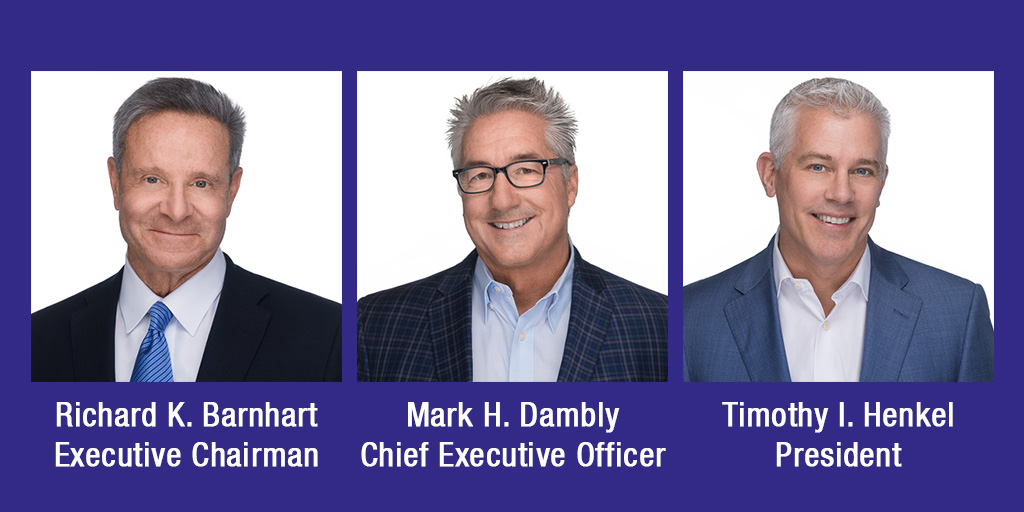 Pennrose today announced title changes among its principal leadership to better reflect the evolution of the responsibilities of each. Mark H. Dambly has been named Chief Executive Officer, responsible for guiding the strategic direction of the company's shared services departments, property operations, and company culture. Timothy I. Henkel has been named President and will now be responsible for all company-wide development activities. His direct reports will include all development senior vice presidents and regional vice presidents. Richard K. Barnhart will remain in the role of Executive Chairman, continuing to oversee the debt, equity, legal/compliance, and asset management functions of the organization.
"As we look to Pennrose's future, the growth of our senior executives continues to be a priority," said Richard K. Barnhart. "These changes will enable each of us to focus our responsibilities as we move through the next phase of our organizational development and allow others to advance."
In a strategic plan created in 2015, the organization identified a structure for development growth including product and geography expansions.
"Through the collaboration of a talented team of development professionals, we have expanded the production of affordable housing units in new markets and have grown the development team by more than 30 individuals.  We will continue our commitment to local and regional development leadership." said Tim Henkel. "We are honored to help the entities we are partnering with achieve their housing goals for low-income individuals and families."
Pennrose leadership is currently engaged in developing a new strategic plan to guide initiatives and tactics for the next four years. The primary areas of focus of the plan are growth and diversification, human capital, company-wide succession planning, and DEI.
"We continue to be focused on the Pennrose Mission of transforming communities," said Mark H. Dambly. "Clarifying the roles and responsibilities among the principals will help to expand our commitment to Pennrose team members, residents, and partners."