Pennrose Foundation Announces Recipients of Higher Education Scholarships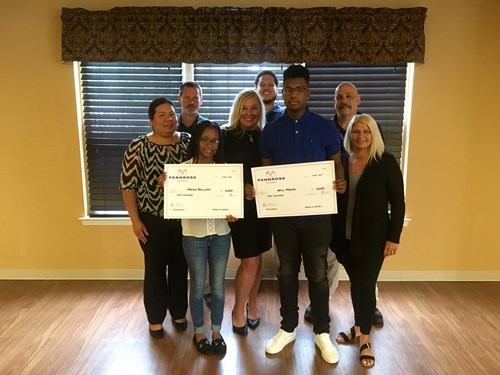 The Pennrose Foundation announced that seven higher education scholarships were awarded to residents of Pennrose affordable properties for the 2019-2020 academic year. Each student will receive a $2,000 scholarship to support their upcoming academic goals.
The students, who are pursing some form of higher education in college, trade/professional school, or institute, were selected based on their academic performance and a character reference. They reside at the following Pennrose properties: Laurel Estates, Liberty Place at Fort Lee, Chapel Green, Hopes Crossing (2), and Montgomery Heights (2).
"Being able to support our residents in their pursuit of their education goals was a huge factor in forming the Pennrose Foundation," said Mark H. Dambly, President of the Pennrose Foundation and Pennrose. "We are thrilled to grant scholarships to seven deserving individuals and look forward to expanding the number of recipients next year."
The Pennrose Foundation had originally planned to grant only five scholarships, but thanks to a generous donation from SunTrust Foundation, the number of scholarships was increased.
The 2019-2020 academic year is the Foundation's first year of offering scholarships to qualified residents who are pursing some form of higher education.