Governor Hochul Announces Advancement of Transformational Redevelopment of North Aud Block at Buffalo's Canalside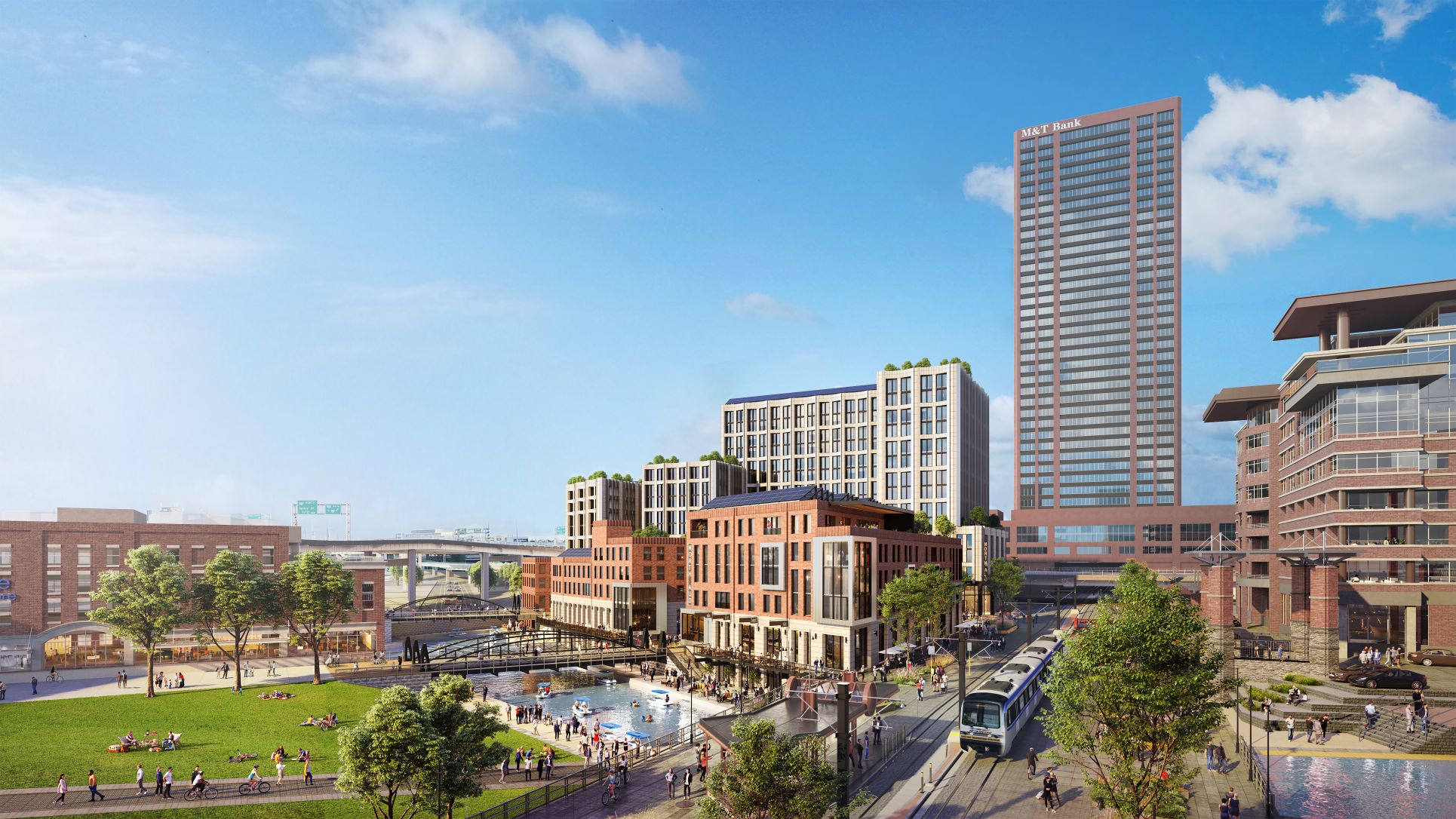 Partners Chosen To Transform 2-Acre Vacant Parcel into Mixed-Use Commercial, Retail and Residential Spaces, Further Reconnecting Buffalo to its Historic Waterfront
Construction to Advance on $14.25 Million Canalside Gateway Building; Will Be First Building within Now-Vacant North Aud Block
Governor Kathy Hochul today announced actions to advance construction of the Canalside Gateway Building and transformation of the North Aud Block in Buffalo, projects that are key to the ongoing revitalization of Buffalo's downtown and waterfront district. The Erie Canal Harbor Development Corporation met today and approved items related to both projects. Today's ECHDC authorizations are the latest project milestones in a series of related announcements by Governor Hochul. In May 2022, Governor Hochul announced the ECHDC's Request for Proposals for private development of the North Aud Block and in August 2022, Governor Hochul announced the acceleration of NYPA funding for the Buffalo Waterfront, including the Canalside Gateway Building.
"Canalside has become a destination location and catalyst for renewal of Buffalo's historic waterfront, and redeveloping the North Aud Block will continue to write the Buffalo comeback story," Governor Hochul said. "As we work to transform the Buffalo waterfront, this vacant parcel, the last of the state-owned parcels at Canalside, will boost the economy and create new spaces where residents and visitors will want to live, work and play."
To read the full release, CLICK HERE.