Boston Invests $67 Million into Affordable Housing Projects Across the City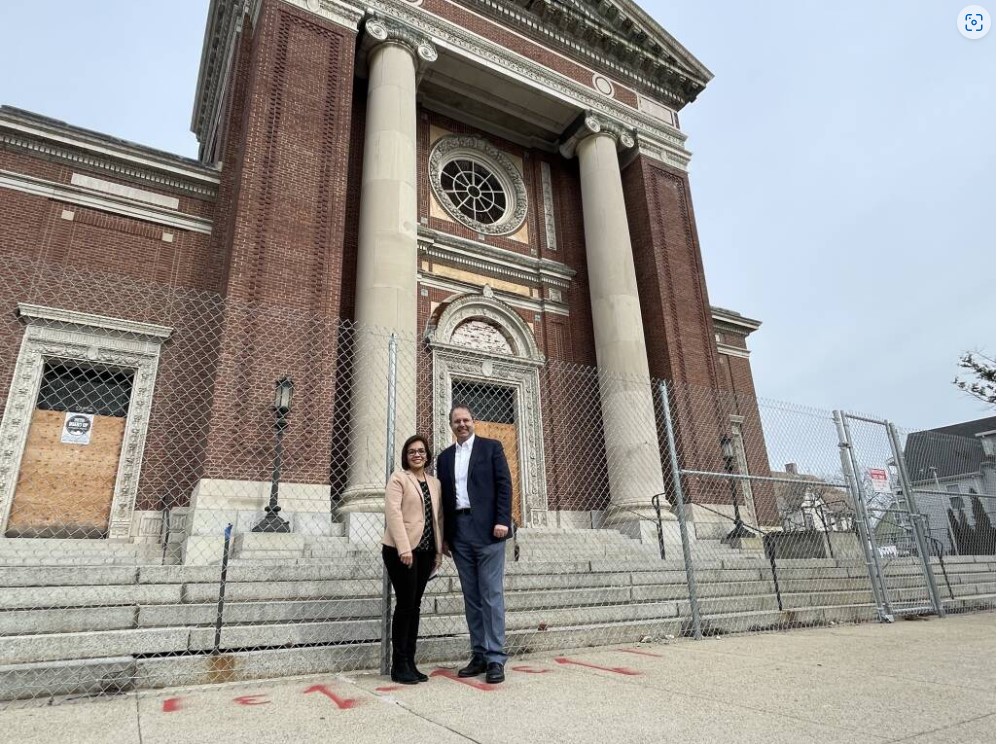 A 110-year-old decaying church, a former convent and a shuttered bank are among several existing structures that will benefit from an infusion of cash from the city of Boston to become mixed-income housing.
Those and 14 other projects around the city will create or preserve more than 800 income-restricted housing units, with $67 million from the Mayor's Office of Housing, the Community Preservation Fund and the Neighborhood Housing Trust, Mayor Michelle Wu announced Thursday.
"This is exactly what we want to see all across the city: treasured community spaces maintained and even expanded in the uses that match the needs of our community today," Wu said.
Wu made the announcement in front of the Church of the Blessed Sacrament in Jamaica Plain — one of the sites slated to receive the funds — to a group of affordable housing developers, community organizations, city councilors, and members of the Hyde Square Task Force, which owns the church.
To read the full article on GBH News, click here.