Pennrose Picked As Strong School Redeveloper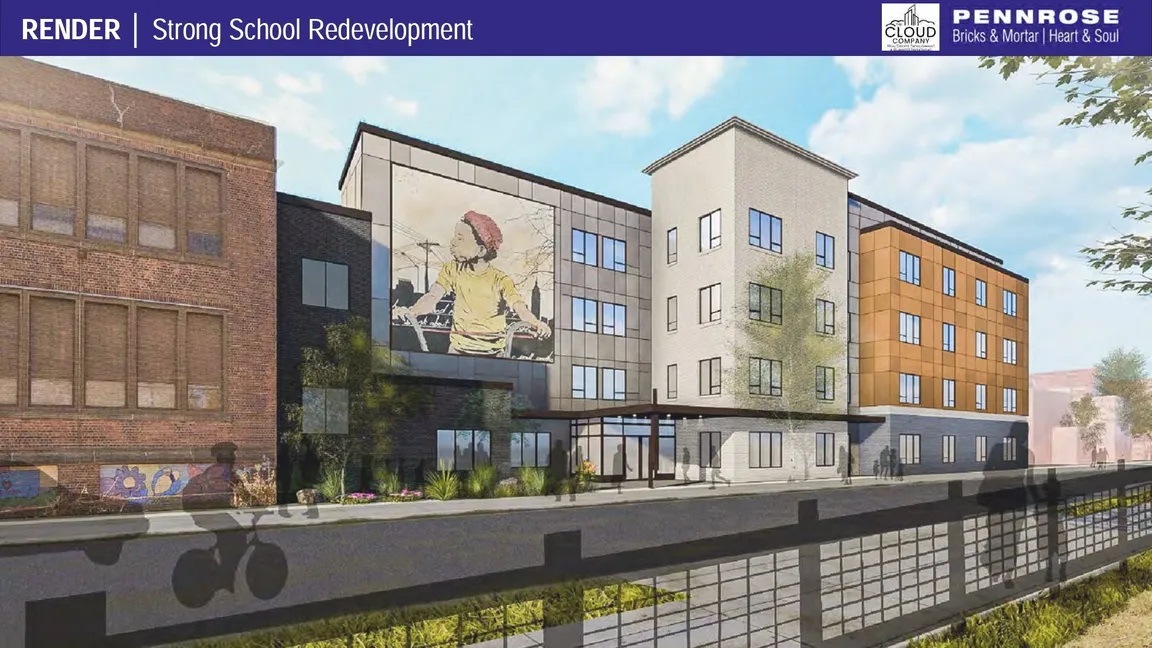 The Elicker Administration has selected the national affordable housing developer Pennrose to convert the vacant former Strong School on Grand Avenue into 58 new affordable apartments, an artists' community, and a public gathering space.
That's according to an email press release sent out on Wednesday afternoon by city spokesperson Lenny Speiller. Fair Haven Alder Sarah Miller also sent out an email blast on Wednesday that confirmed and heralded the redevelopment move.
According to Speiller's and Miller's emails, at the recommendation of a seven-person selection committee composed of city employees and Fair Haven community leaders, the city has picked Pennrose as the ​"preferred developer" for the historic former school building at 69 Grand Ave.
"Pennrose proposes an adaptive renovation of the historic school building that will provide 58 affordable housing units as well as community arts and culture space including live/work spaces for local artists. An LGBTQ-friendly environment is a key aspect of the project vision as well," Speiller wrote.
To read the full article on New Haven Independent, click here.