State kicks in $26.4 million in Rescue Plan funding for northeast Wilmington housing development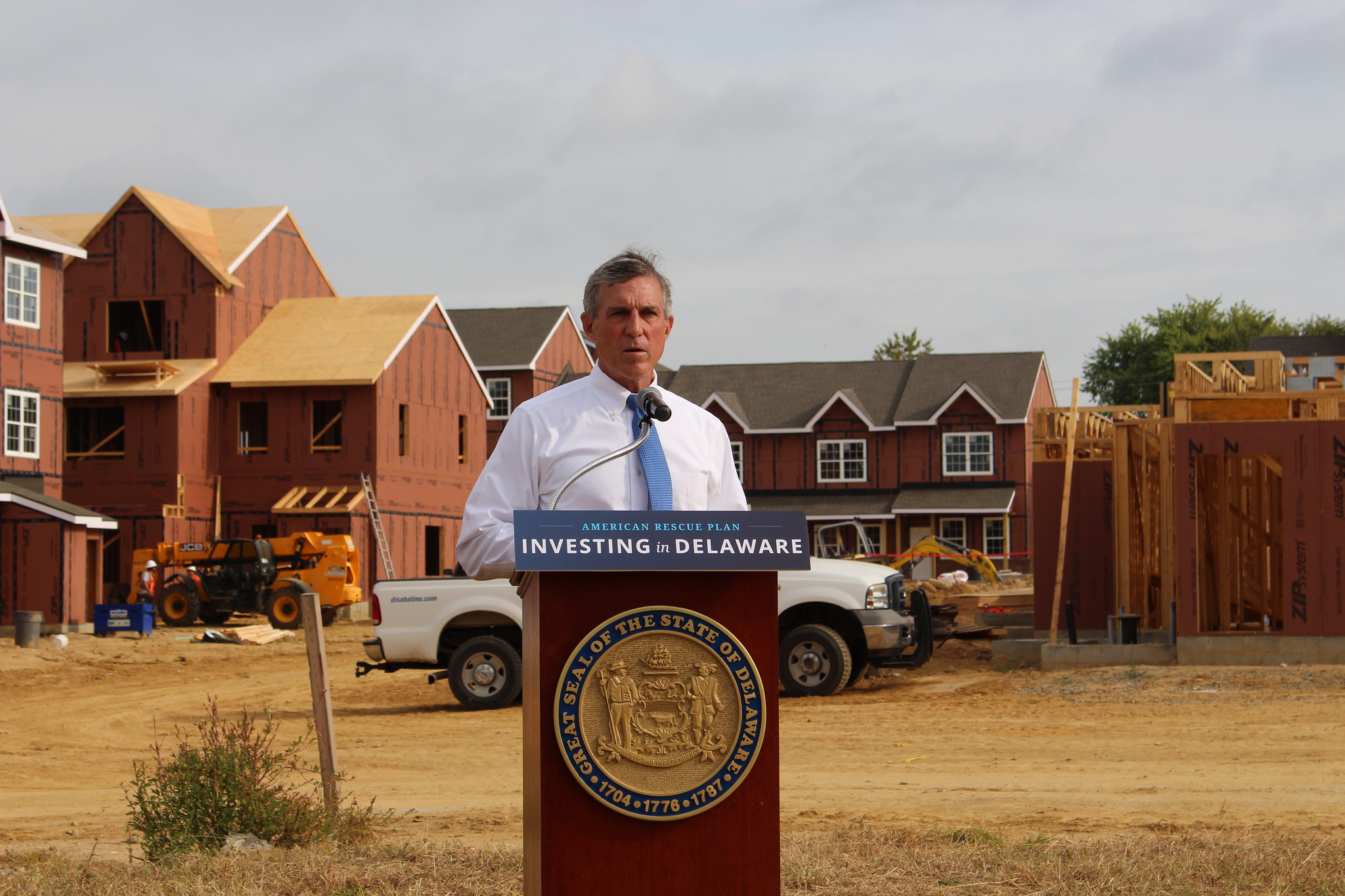 Gov. John Carney and Lt. Governor Hall-Long kicked off a string of announcements on American Rescue Plan projects with news of funding for a housing community in Wilmington.
The state's congressional delegation joined Carney and Hal-Long in announcing $26.4 million in housing funding for the community in northeast Wilmington. The announcement will accelerate the development of 350 affordable homes to completion in two years.
The development will be constructed in Wilmington's Riverside neighborhood, an area targeted for revitalization.
"This purpose-built community will accelerate the development of safe, affordable housing for hundreds of Delaware families and help rebuild a Wilmington community that has been hard hit by the Covid-19 crisis. That's exactly how these American Rescue Plan funds are meant to be used," said Carney. "The Riverside redevelopment will support a mix of housing options for city residents, as well as providing wraparound social services in the community. Thank you to the WRK Group for their commitment to our city, and to members of our federal delegation and President Biden for providing these important resources through the American Rescue Plan Act." 
To read the full article on DelawareBusinessNow.com, CLICK HERE.