A chance to do things differently? How the Greenleaf Gardens redevelopment plan could fulfill its goals.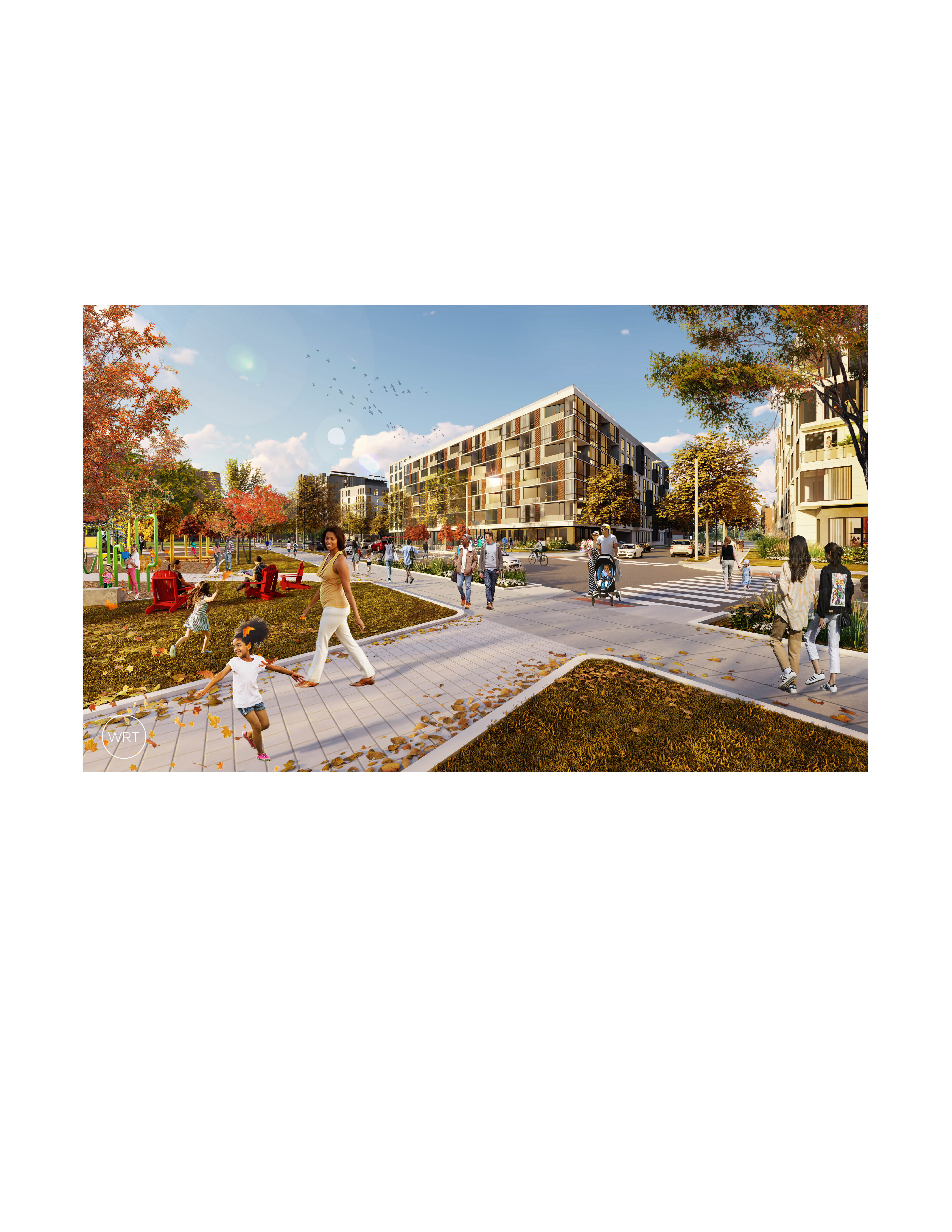 Last November, the DC Housing Authority (DCHA) selected a co-developer for its planned redevelopment of Southwest's Greenleaf Gardens community and embarked upon a precedent-setting approach to engaging Greenleaf Gardens residents.
Now, DCHA has brought that co-development team into its first meetings with residents and stakeholders to explain the proposal that so inspired confidence in DCHA's selection committee. Here's what that proposal entails and how it relates to what DCHA required in its request for proposals (RFP).
The winning proposal
The co-development team Greenleaf District Partners, led by Pennrose, EYA, and the Bozzuto Group, has put forth a preliminary vision for a four-phase, 1,400-plus unit development covering the existing Greenleaf Gardens development, roughly between Third Street and Delaware Avenue from Eye to M Streets SW, and between First Street and Delaware Avenue from M to N Streets SW. Of the new construction, 493 units would be replacement units for each of the housing units currently at Greenleaf Gardens. The remaining units would be mixed-income with some at market-rate and some below.
To read the full article on Greater Greater Washington, CLICK HERE.