Ulster County releases plans for 160 units of affordable housing at former jail site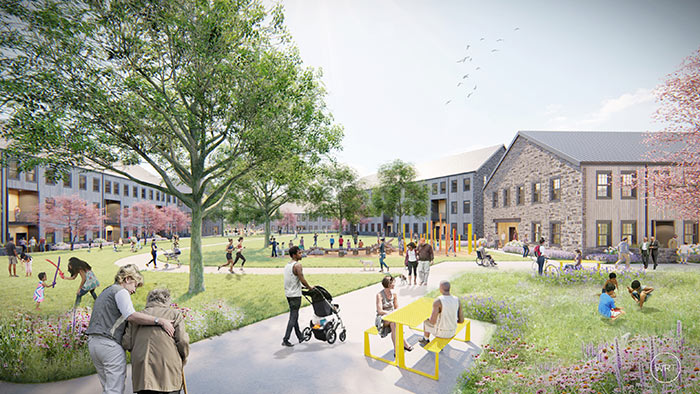 The Ulster County Housing Development Corporation (UCHDC) today released preliminary designs for "a new neighborhood of mixed-income, intergenerational and workforce housing" on the site of the former county jail at Golden Hill in Kingston. The concept plan calls for 80 units of senior housing and 80 units of workforce housing that are affordable at a range of 30 to 130 percent of area median income.
The developer selected to design, build and manage the project is Philadelphia-based Pennrose, which has a 50-year history of developing affordable and mixed-income housing, with over 17,000 units in sixteen states, according to information from the county executive's office. Pennrose plans to work with Family of Woodstock and other locally-based community organizations to provide supportive services to residents on Golden Hill.
To read the full article on HudsonValleyOne.com, CLICK HERE.