Designing Architecture for the Local Community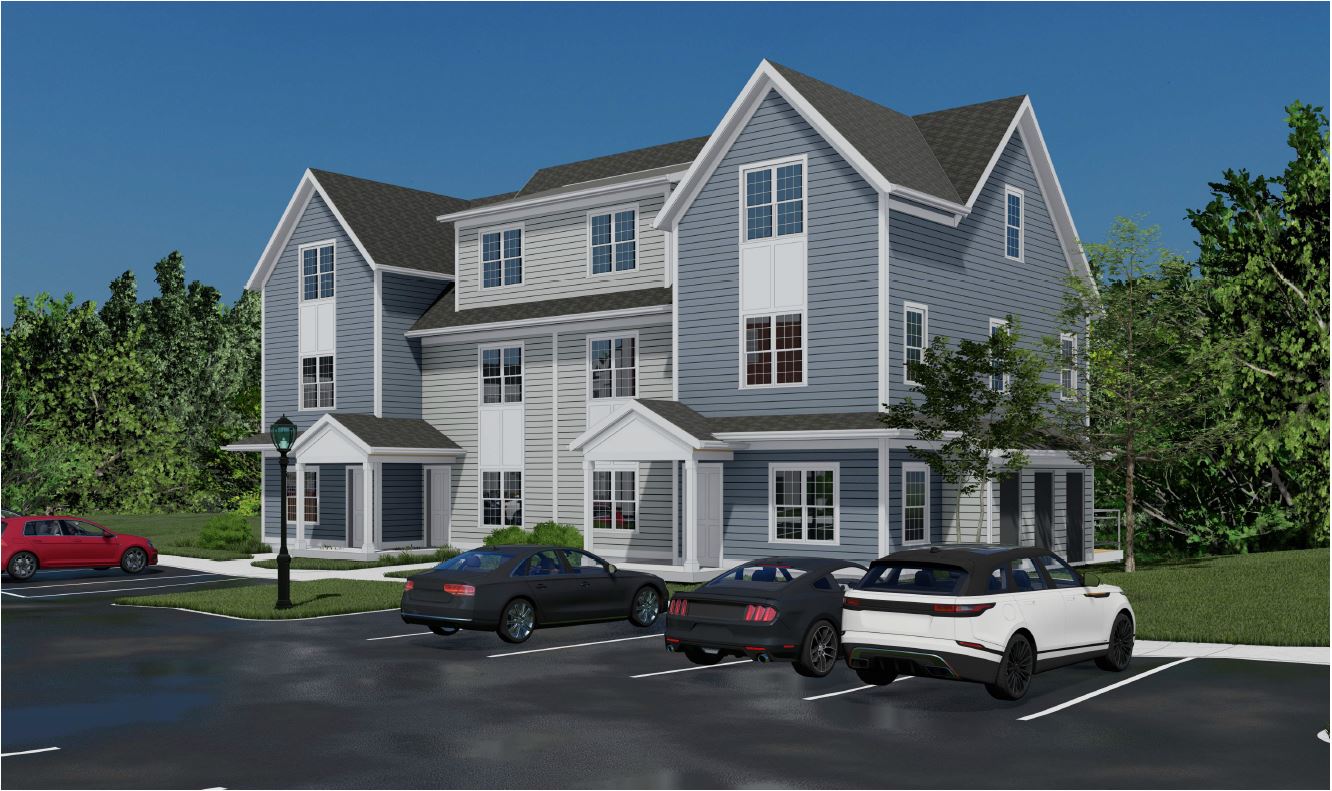 By Charlie Adams, Regional Vice President, New England
Affordable multifamily housing is not a one-size-fits-all approach. That's why Pennrose values and carefully considers every step of the development process – from thoughtful planning and design to encouraging community engagement – to ensure we are transforming a plot of land or existing building into a true community asset. One of the most critical components of designing a successful multifamily community is fitting the development into the existing framework of the neighborhood.
A prime example of this is in New England, where we are passionate about preserving the unique New England architecture and maintaining the "sense of place" within each neighborhood we serve. We work closely with local neighbors, community partners, and stakeholders to create more options for low-income families in the area, without sacrificing the rich history and personality of the region.
For instance, planning is underway in Orleans, MA for a mixed-income project on the site of the former Cape Cod Five headquarters. Pennrose carefully considered building height and apartment density and proposed to transform the site into 62 affordable units scattered across three buildings – one 54-unit apartment building and two new townhome-style buildings. The community aims to evoke the local Cape Cod style by using natural siding, pitched roofs, individual entrances for the townhomes, muted colors, and provides active and passive recreation opportunities to foster the small village feel. In addition to housing, residents and neighbors will have access to amenities such as a community garden, playground, bicycle racks, and walking paths.
In Lenox, MA, Pennrose is also proposing the development of a 65-unit, mixed-income rental community across 13 townhouse buildings at Brushwood Farm. The proposal supports the town of Lenox's Housing Production Plan, aiming to boost affordable housing toward 10% of total residential properties, and the Lenox Master Plan. However, our goal is to not only address the need for affordable housing but create a space that adds value to the Lenox community at large. Our vision is to create a village-style residential community reflecting the historic nature of Lenox and local architecture that also serves as a welcoming community accessible to families of all incomes.
Designing sustainable and environmentally friendly buildings is another important element to creating a space that benefits the community in the long term. In September 2021, Pennrose broke ground on Riverfront in Torrington, CT, a mixed-use, mixed-income residential community replacing the former Torrington Manufacturing Company site along the Naugatuck River. With a focus on energy efficiency, the 60-unit building will be designed to meet Passive House and Energy Star standards and utilize best practices for on-site stormwater management and roof-mounted solar photovoltaic systems. The focus on energy-efficient design principles provides residents with a number of benefits, including improved air quality, increased comfort, and energy cost savings.
At Pennrose, our goal is always to develop high-quality communities that improve lives and are an asset to the neighborhood. Working closely with community members and understanding the areas we serve is critical to ensuring that our developments are something the community is proud of.