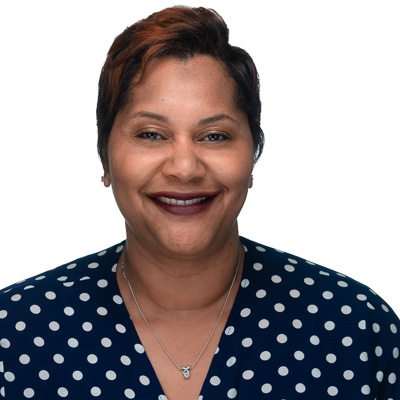 Marsha Blunt
Vice President of Operations
As Vice President of Operations, Marsha Blunt provides property management oversight for properties in the Southeast, Pennsylvania, Maryland, and Washington, D.C. She was promoted to this position in June 2019 after serving as Regional Vice President for the Pennrose portfolio totaling 2400 units in Camden, NJ, Philadelphia, Montgomery, and Delaware Counties in Pennsylvania. Marsha has extensive experience leasing-up and managing affordable housing programs, including LIHTC, HUD 202, Section 8, HOME, Hope VI, ACC, and Housing Choice Voucher.
Marsha originally joined Pennrose in 2008 as a Regional Property Manager. Prior to joining Pennrose she held other positions in multifamily management, including Property Manager with Vesta Camden Urban Renewal.
Marsha holds her Certified Occupancy Specialist (COS) and Blended Occupancy Specialist (BOS) certifications. She is a licensed Real Estate agent in New Jersey, a licensed Real Estate Broker in Pennsylvania, and is the Broker of Record for Pennrose.
Marsha has her Bachelor of Science degree in Business Administration from Strayer University.