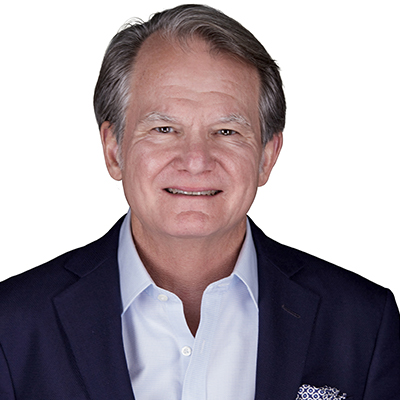 Tom Anderson
Senior Vice President of Development
As Senior Vice President of Development, Tom Anderson oversees the execution and growth of Pennrose's development pipeline within multiple designated regions throughout the Midwest, provides oversight of performance goals for the regions as identified in Pennrose's Strategic Plan, and monitors regional performance and efficiency. Tom also provides executive representation of Pennrose among industry organizations and associations, financial partners, design and construction partners, Housing Authorities, and State Agencies.
Tom Anderson is an accomplished senior executive and consultant with more than 30 years of success within the real estate, investment, banking, and digital startup industries where he has played key roles supporting organizations with developing operational excellence, scale, entering new markets, expanding product, and planning for transition/succession. His broad areas of expertise include strategic planning, market analysis, organizational vision, business process development, change management, risk mitigation, P&L, negotiations, and performance optimization.
Tom spent six years as Managing Director of Cohen-Esrey Development Group, an affordable housing developer. In this role, he transformed a small division from an independent contractor model doing 1-2 projects every 1-2 years to a multi-state team of 12 professionals working in 12 states with a pipeline valued at over $300 million. Based on his success at CEDG, Tom formed PEAK Housing Partners in 2020 to support affordable housing development companies with scale and effectiveness. He was originally recruited to Cohen-Esrey in 2008 as an Advisory Consultant for development of the firm's federal low-income housing tax credit fund, leading to a 2012 promotion to Director – State Tax Credits.
He previously spent seven years with Q10 Triad Capital Partners, where he was hired to help build the commercial loan business for the regional mortgage banking leader and was promoted within 18 months to Senior Vice President of Commercial Loan Production. Here he led team expansion, helped rebrand the organization, and oversaw the department's tenfold revenue growth in the first three years.
Tom holds a Bachelor of Science in Finance & Real Estate from Florida State University. He is actively engaged in leadership roles with the ManKind Project International, a non-profit that hosts personal development programs for men. He has also served as a board member with the American Cancer Society and other non-profits. He has been an invited speaker and radio guest on topics in elevating professional and organizational performance and is author of "Your Place in the World: Creating a life of vision, purpose, and service."