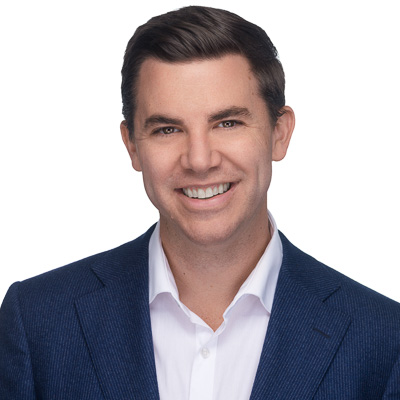 Ryan Bailey
Senior Developer
Ryan M. Bailey is a credentialed Senior Developer, who joined Pennrose in 2005. As a member of the real estate development team, he is responsible for and well versed in all aspects of the development process, from concept to completion.  He is particularly proficient in the building of financial paradigms to facilitate development.
Mr. Bailey's career has included exposure to all facets of real estate development and construction with a particular focus on honing the analytical skills to be successful in the industry.  As a Financial Analyst for Studley, Inc., he served on one of the top five highest grossing teams in the Philadelphia region for 2003 and 2004. Mr. Bailey represented corporations relocating, restructuring, and/or renewing leases with particular responsibility for new business development and financial analysis.  Prior to this, he was a Project Manager for Mahoney Realty, analyzing the concept, feasibility, design, underwriting, construction, and operation of prospective commercial and multi-family development projects. He garnered his construction experience with Turner Construction Company, Bailey Design Inc., and Architectural Alliance. 
While at Pennrose, Mr. Bailey has secured financing and led several award-winning development teams, combining a total investment well in excess of $300 million.  Product types have included large multi-phase townhouse redevelopments, new construction mid-rise senior buildings and large-scale adaptive re-use historic redevelopments.
Mr. Bailey graduated from Drexel University with a Bachelor of Science in Business Administration and a concentration in Finance.  His independent study was in Construction Management.  He holds a Pennsylvania Real Estate Salesperson's License and has completed coursework at Temple University's Real Estate Institute on Real Estate Investment.
He is a Member of the Urban Land Institute, United States Green Builder's Council, Board of Directors of the Fairmount Community Development Corporation (President & Real Estate Chair), serves on the Fairmount Zoning Committee and Friends of Bache Martin Committee and is a volunteer for the Community Design Collaborative.