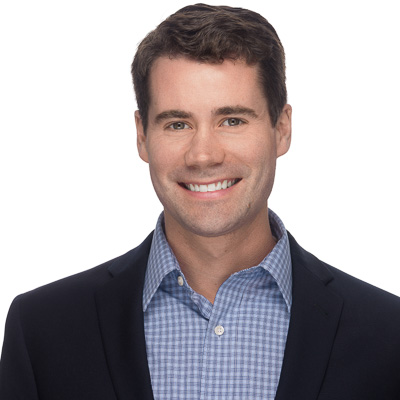 Patrick Bateman
Senior Developer
Pat Bateman is currently serving as a Senior Developer with Pennrose, bringing a total of 10 years of experience in the industry. Having managed many projects through the entire life cycle of development and construction, Pat is responsible for the entire process for several development projects in the State of Maryland. Working closely with a team of Associate and Assistant Developers, he simultaneously manages a variety of projects in varying phases of development and construction.
Pat started with Pennrose in July 2015, working on projects in the Metro DC region as an Associate Developer. He was promoted to Developer at the beginning of 2019, and Senior Developer in March 2023. He works to manage the entire real estate process, including sourcing, financing, design, construction, lease-up, and stabilization of a diverse array of multi-family projects, including both new construction and rehabilitation, in Maryland, Virginia, and the District of Columbia. The portfolio of projects that he has worked on includes over 800 units either completed or under construction, totaling over $250MM; and an additional 500+ units in pre-development with a combined cost of over $150MM.
Prior to working for Pennrose, Pat worked with M&T Realty Capital Corporation for two years as an FHA underwriter. He joined M&T immediately after finishing the Master of Real Estate Development (MRED) Program at the University of Maryland, College Park.  Prior to this, he received a bachelors in science in Architecture, also from College Park. This diverse background helps him bring a unique perspective to any real estate development project he works on.