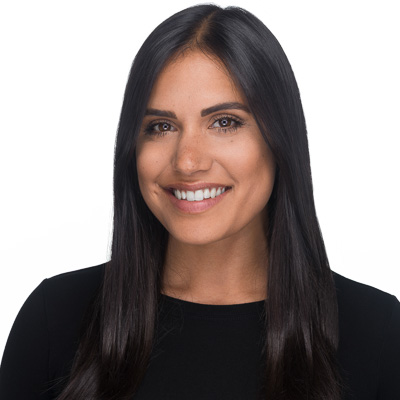 Lindsey Samsi
Senior Developer
With more than 10 years of industry experience, Lindsey Samsi currently serves as Senior Developer for Pennrose. In this role, she has total responsibility for the successful development of a full spectrum of real estate development projects. She is responsible for complete leadership of an in-house team of Developers, Associate Developers, and Administrative Assistants and is simultaneously responsible for multiple projects in varying stages of development - overseeing and orchestrating the completion of multiple developments and the activities of the development team.
Lindsey started at Pennrose in April 2016 as the company's first Assistant Developer. She was promoted to Associate Developer in January 2017, then Developer in January 2020, and Senior Developer in January 2023. She works with senior leadership to manage the sourcing, financing, design and construction, lease-up, and stabilization of a diverse array of Pennrose's portfolio of multi-family, mixed-use conventional, and affordable real estate assets in Philadelphia and New Jersey. As a Developer at Pennrose, she closed on affordable housing developments totaling over $100 million and almost 250 units including the affordable housing development in Dover, NJ for Veterans, and active-duty families and two phases of scattered site affordable housing development in the Sharswood neighborhood of North Philadelphia, for families and individuals.
Prior to starting at Pennrose, Lindsey worked as a Junior Project Manager at a real estate development consulting firm where she assisted with the preparation of Low-Income Housing Tax Credit, Federal Home Loan Bank, and local funding applications, and provided support to the senior staff of the firm. In addition to her experience in the real estate development industry, Lindsey has experience working in both the non-profit and government sectors of community and economic development.
Lindsey graduated from Temple University with a Bachelor of Arts, double majoring in Geography & Urban Studies and Environmental Studies. In addition to her work at Pennrose, Lindsey is a member of Women in Housing and Finance of Pennsylvania (WHF-PA), the Facilities Committee of the Board of Directors for the Community Partnership School (CPS), the Signature Events Development Committee of the Philadelphia Association of Community Development Corporations (PACDC), the Annual Giving Committee of the Pennrose Foundation, and is on the Temple University College of Liberal Arts (CLA) Alumni Board.