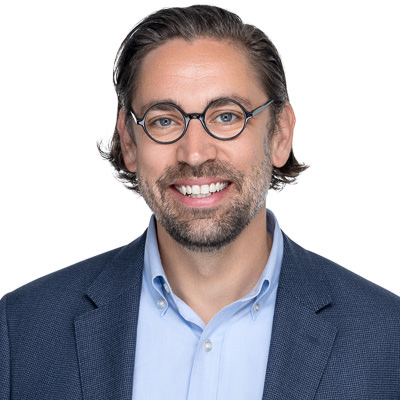 Geoff Milz
Director of Development - OH
Geoff Milz is an experienced collaborator and relationship builder trained in urban planning and economic development.  He is passionate about the development and execution of innovative projects that make places better for people. As Director of Development, Geoff leads the execution and growth of Pennrose's development pipeline within the Ohio region and manages all aspects of the real estate development process from initial concept through construction and stabilized occupancy.
Most recently, Geoff served Colerain Township, Ohio, as the Township Administrator, Assistant Township Administrator, and Planning Director. He also served the City of Covington, Kentucky, as the City's Development Manager and in Cayuga County, New York as Senior Planner. 
Geoff received both his Bachelor of Science in Environmental Studies and his Master of Community Planning with a specialization in Economic Development from University of Cincinnati. He serves on several volunteer boards including the American Planning Association's Ohio Chapter Board of Trustees, Urban Land Institute's Regional Products Council, and Hamilton County Community Development Advisory Commission.