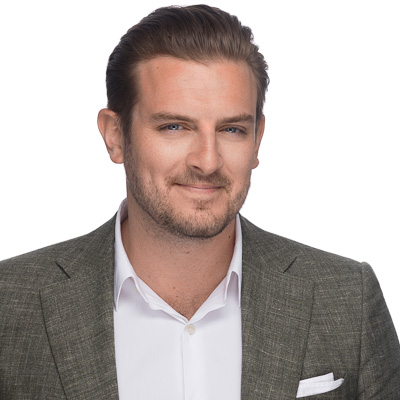 Dylan Salmons
Regional Vice President, New York
As Regional Vice President, Dylan Salmons oversees all Pennrose development activities in New York. His responsibilities include orchestrating the varying stages of multiple developments, including identifying and evaluating real-estate development activities, determining the financial feasibility for projects, and cultivating public-private partnerships.
Since joining Pennrose in 2013, Dylan has worked with senior leadership to manage the sourcing, financing, design, and construction, lease-up, and stabilization of a diverse array of Pennrose's portfolio of multi-family, mixed-use conventional and affordable real estate assets in New York, Pennsylvania, North Carolina, and Connecticut. Dylan has directed multi-disciplinary teams and facilitated community involvement processes in leading the development of large multi-phase townhouse redevelopments, new construction mid-rise and high-rise buildings, as well as large-scale mixed-income and mixed-use redevelopments comprising over 3,000 apartments with combined development costs in excess of one billion dollars.
In 2019, Dylan oversaw the closing of 50 Penn, one of the largest development transactions in Pennrose's history.
Dylan holds Bachelor of Science of Landscape Architecture from Penn State University, where, concurrent with his duties at Pennrose, he maintains an adjunct appointment at the Stuckeman School of Architecture and Landscape Architecture teaching advanced urban studies and real estate development.