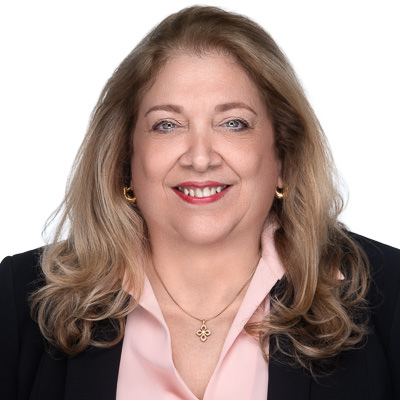 Lisa DelGuidice-Bove
Vice President of Operations
As Vice President of Operations, Lisa DelGuidice-Bove provides executive property management oversight for properties in Georgia, Alabama, and Tennessee. She joined Pennrose in this role in March 2022. Lisa has more than 36 years of industry experience in property management, asset management, and compliance in affordable and market rate multifamily housing. She is well-versed in a variety of affordable housing programs, including LIHTC, HOME, PBV, PBRA, homeless housing, and VASH. She is focused on enhancing asset value and improving property performance for owners.
Lisa most recently served as Regional Property Manager for nearly five years with Columbia Residential where she oversaw 13 properties and teams throughout Georgia and Florida. With Columbia she successfully managed two properties that fell under the Purpose Built umbrella. She has also served in property management positions with Key Property Management Services and asset management positions with SunTrust Bank and Southeast Capital Partners.
Lisa has a Bachelor of Arts degree in Business Administration, Management, and Operations from Seminole State College of Florida. She holds a Specialist in Housing Credit Management (SHCM) certification from NAHMA.