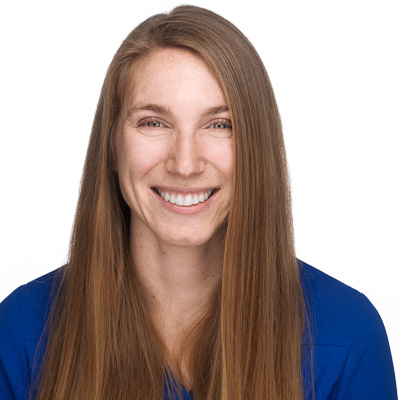 Margot Elton-Ratliff
Director of Development Operations
As Director of Development Operations, Margot Elton-Ratliff supports the goals of the Pennrose Strategic plan by supporting the structures, policies, and systems established to manage development deals and expand the number of deal opportunities. Emphasis is placed on project management and critical path analyses and the variety of Pennrose internal controls and procedures that lead to excellence in product delivery. Margot also provides leadership, guidance, and training to Pennrose's cohort of Associate Developers. As a joint position, Margot maintains development responsibilities for a pipeline of projects in the NJ-PA-DE region.
Margot joined Pennrose in 2016 as an Associate Developer and was promoted to Developer in 2020.  In that role, Margot oversaw the coordination and production of the due diligence process for real estate, financial, and tax credit closing for Pennrose developments.  She also supported senior development staff in all aspects of the development process, from predevelopment through stabilization. 
Prior to joining Pennrose, Margot worked as a Senior Project Manager for the New York City Department of Housing Preservation and Development (HPD). Margot worked in the Low-Income Housing Tax Credit Preservation Program, more commonly referred to as "Year 15."  In her capacity with Year 15, Margot managed a portfolio of developments that had reached the end of their tax credit compliance periods, evaluating the needs of each project and working with the property owners to develop a repositioning and investor exit strategy which addressed the property's physical and financial needs. 
Margot holds a Bachelor's degree in Sociology from Haverford College and a Master's Degree in Urban and Environmental Planning from the University of Virginia.