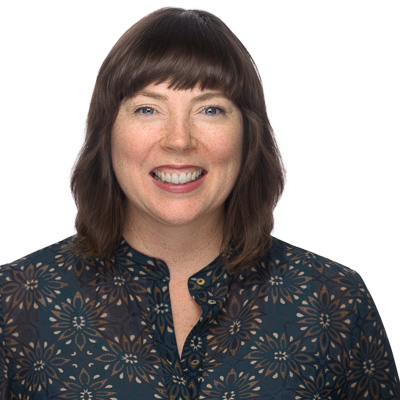 Amber Seely-Marks
Senior Developer
As Senior Developer, Amber Seely-Marks leads the varying stages of multiple developments, including identifying and evaluating real-estate development activities, determining the financial feasibility for projects, and cultivating public-private partnerships.
Amber joined Pennrose's Cincinnati office in 2019 as Developer. She works with senior leadership to manage the sourcing, financing, design and construction, lease-up, and stabilization of a diverse array of Pennrose's portfolio of multi-family, mixed-use conventional, and affordable real estate assets in Ohio.
After a decade working in post-Hurricane Katrina New Orleans to redevelop urban places through direct development work, economic development, and market analysis, Amber has directed multi-disciplinary teams, facilitated community involvement processes, secured a variety of public and private sources of funding, obtained land use approvals, led closing teams, construction monitoring and lease up in the development of small and large-scale, multi-phase, mixed-income and mixed-use developments comprising 350 residential residences and a total development cost of over $68 million.
Amber holds a Master's degree in urban policy from Milano The New School for Management and Urban Policy, a Certificate in Urban Redevelopment Excellence from the University of Pennsylvania, and a Bachelor's degree in International Affairs from Gordon College. Amber is also a certified market analyst through the National Council of Affordable Housing Market Analysts.